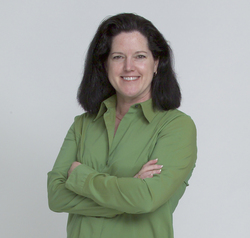 Steve is a true naming pro. He's headed-up over 500 naming projects and has named everything from gum to rum, from shoes to shampoo, from soft drinks to software
Campbell, CA (PRWEB) December 16, 2008
Marketing Matters With M7 is a top-rated podcast for marketing professionals. For 2 years, Lisa Orrell, the President of M7 Inc., an award-winning marketing agency in Silicon Valley, has hosted it. And her latest interview is with Steve Cecil, a 20-year company and product-naming expert. In this new episode, they discuss the importance of naming to build a successful brand, and Steve answers what companies need to be aware of when creating a new company or product name.
"Steve is a true naming pro. He's headed-up over 500 naming projects and has named everything from gum to rum, from shoes to shampoo, from soft drinks to software," says Lisa Orrell. "If anyone is qualified to educate business professionals on the ins and outs of naming, it's Steve."
Prior to starting his own company, Wherewords, Steve Cecil, among other things, was a magazine publisher and a Vice President at a large advertising agency. He now consults with ad agencies, design studios and PR firms on naming projects for their clients. And, this year alone, Steve has created over 30,000 unduplicated candidate names for over 77 ad agencies and clients.
"Being interviewed by Lisa on Marketing Matters With M7 was a great opportunity. Her show is a leading podcast for marketing professionals," explains Steve Cecil. "So accepting an invitation to be interviewed on a podcast with thousands of subscribers spanning over 20 countries was a no-brainer!"
To download this in-depth interview, visit: http://MarketingMattersWithM7.podomatic.com/
For more information about the branding, marketing, design and direct marketing services offered by M7 Inc., contact Lisa Orrell: LOrrell at M7Design dot com or call her at 866-906-M7M7, x: 701, or visit their website at M7Design.com
# # #