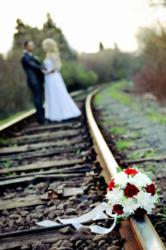 The no cost and pro plans that are now offered for the directory online each include a range of marketing services.
Seattle, Washington (PRWEB) January 04, 2013
Photographers that search for marketing services can find difficulty locating a company that understands the wedding industry. The WeddingPhotographyQuotes.com company is now offering marketing for wedding photographers services online. More information can be found at http://weddingphotographyquotes.com.
These new services include free and premium directory listings and other services that can help companies or freelancers to build more clients.
Marketing a product or service online has changed since the early days of the Internet. New search engine regulations and requirements have taken place since 2011 and has complicated marketing for businesses. Specialty industries like photography often require targeted marketing to couples that are searching for pricing when planning a wedding.
The new marketing services that are offered online are designed to help companies reach new couples searching for professionals.
Many photography companies seek constant training and make equipment upgrades to keep up with the pace of technology. The use of DSLR technology and software enhancements are now requested by some couples when planning photography needs. Companies that have received this training now have a resource available online to market these skills to brides-to-be searching for specific requirements. The new database listing online provides detailed data that searchers can select when performing research
The no cost and pro plans that are now offered for the directory online each include a range of marketing services. Companies that have a basic website can access the search engine marketing and publicity features now offered in the pro plans. These are handled internally by the WeddingPhotographyQuotes.com company and expert marketers are available to complete these services
Photography companies or freelance photographers that want to expand clientele could benefit from exploring the marketing services that are now offered. The directory is now visited daily by couples from all 50 U.S. states that are searching for reliable professionals to provide memorable and affordable photography services.
About Wedding Photography Quotes
The Wedding Photography Quotes website was launched in 2010 and is now one of the largest resources for brides-to-be to find accurate price quotes. New upgrades to this company in 2013 have created marketing options for professionals. These new marketing services are specially designed for photography companies that are expanding clientele online. The directory services that are now offered by the Wedding Photography Quotes company are helping more couples connect with professionals without requiring third party searches with the help of Internet search engines.