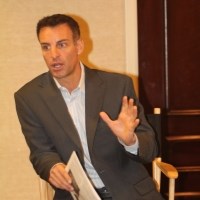 The 'marketing stamina' formula reveals the 'four S's' present in all ultra-successful businesses, and this is the best time of the year for entrepreneurs to take the test and make sure all 4 S's are present in their model
Hollywood, FL (PRWEB) January 15, 2013
The number one direct-response marketing group in South Florida, Renegade South Florida Entrepreneurs (RSFE), announced that it will put businesses to the test at the upcoming Renegade South Florida Entrepreneurs /GKIC Miami Chapter Event. During the next workshop taking place January 23rd, marketing experts Andrew Cass and Mande White will analyze present business models and reveal an inside formula, showing how to build 'marketing stamina' to not only stay in business, but to make 2013 their best year yet. Monthly meeting registration is free to first-timers interested in attending and can be completed online - Event Registration.
Despite the fact that new businesses are a vital source of new ideas and new jobs, between 2010 and 2020, the Bureau of Labor Statistics predicts that the self-employed fraction of the labor force will shrink from 6.3 to 5.9 percent. According to Andrew Cass, director of RSFE group, most business owners struggle to make progress because they try to do too much on their own, lack motivation, have no access to cutting-edge information and are tardy or unsuccessful at implementing timely marketing strategies.
"The meaning of stamina in Wikipedia is 'endurance' - by far the most under-thought-about aspect of a business model," says Cass. "The 'marketing stamina' formula reveals the 'four S's' present in all ultra-successful businesses, and this is the best time of the year for entrepreneurs to take the test and make sure all 4 S's are present in their model, so they can beat the odds and establish themselves as thriving businesses."
As a preview of the upcoming event, Mande White offers: "The first S is for successful, and the second is for sustainable; this is a time to be entrepreneurial, but also to think and act efficiently; businesses have to make sure their models are viable and have the potential to generate income and build wealth." White advises the third and fourth S's are key to unleashing the 'marketing stamina', and will be exposed at the interactive RSFE group workshop.
About Renegade South Florida Entrepreneurs / GKIC Miami Chapter
Hosted by Chapter Director, Andrew J. Cass, along with Marketing Director, Mande White, the monthly Renegade South Florida Entrepreneurs group event features extensive networking opportunities, sharing of marketing guru Dan Kennedy marketing techniques, as well as presentations of "how to" and "what works" success stories. RSFE is the Miami Chapter of the renowned marketing group Glazer-Kennedy Insider's Circle, and where entrepreneurs in the Miami area gather to share ideas with other 'Dan Kennedy inspired' professionals who are achieving breakthroughs in their business.
Andrew Cass and Mande White are both co-authors with Dan Kennedy in The Ultimate Success Secret: South Florida Edition. Andrew is a Direct Sales & Marketing Strategist, 'Dan Kennedy Certified' Business Advisor, Author, Speaker and owns his own Mobile Marketing company. Mande created her first information product in 2001 and has over 10 years of experience in supporting some of the most successful Internet Marketers in the US, advising on strategy, product offerings, traffic methods and conversion techniques, resulting in over $20 million in additional revenue for her clients. More information about Renegade South Florida Entrepreneurs can be found at http://nobsmiami.com.