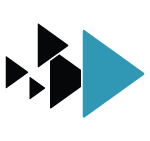 Marketing Optimizer is an answer to internet marketers looking for an affordable cloud-based lead management system that has comprehensive analytics, integration, automation and efficient customer service
Traverse City, MI and Barcelona, Spain (PRWEB) May 28, 2013
Marketing Optimizer offers a suite of powerful marketing features and apps for digital marketing management. It goes above and beyond traditional CRM or web analytics by offering a comprehensive set of lead management tools, website analytics, call tracking, marketing automation, and reports on marketing efficiency.
Marketing Optimizer offers a unique process called the "Active Internet Marketing Process" which includes exposing businesses to future customers, converting visitors into leads, automatically nurturing leads, gathering real-time data automatically and optimizing the data to focus on increasing sales.
According to GetApp, with Marketing Optimizer Internet, marketers get exactly what they need in marketing software:
Lead Management
Marketing Automation
Call Tracking
Web and Sales Analytics
The main benefits of Marketing Optimizer are the breadth of marketing tasks it improves upon, quick access from anywhere, and customization capabilities for various industries such as retail, education, health care, manufacturing and professional services.
Marketing Optimizer achieved the following ratings:
Overall: 9/10
Ease of use: 4/5
Features: 5/5
Value: 4/5
Ease of deployment: 4/5
"Marketing Optimizer is an answer to internet marketers looking for an affordable cloud-based lead management system that has comprehensive analytics, integration, automation and efficient customer service," said the GetApp reviewer.
To read the full review on GetApp, visit http://www.getapp.com/blog/marketing-optimizer-review/.
To test drive and deploy Marketing Optimizer for free, please visit http://www.getapp.com/marketing-optimizer-application.
About GetApp
GetApp is the largest independent online marketplace that helps small to mid-sized businesses and startups discover, evaluate and manage the perfect cloud business apps for their needs. Its mission is to support millions of users in their "best app" research with comprehensive directories, interactive search tools, side-by-side comparison tables, user reviews and app evaluation resources.
In addition, GetApp serves as a global online marketing channel for thousands of cloud business application developers. GetApp operates primarily in North America and the U.K. It is privately owned and backed by Nauta Capital.