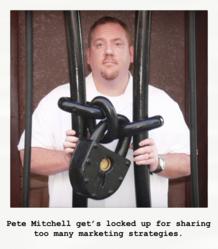 Facebook marketing with a follow up system that runs on autopilot can give businesses a huge boost in sales.
Long Beach, CA (PRWEB) October 08, 2012
As Facebook crosses the one billion user mark, Wall Street wonders if the advertising model, which appears to be on life support, can be revived. Major advertisers, such as GM, have given up and/or reduced their advertising budget with Facebook. Pete Mitchell, creator of Immediate Results Advertising, reports that the problems faced by most advertisers on Facebook are more closely related to their ineffective marketing systems rather than Facebook's advertising platform.
Facebook allows advertisers to dial in on their ideal prospects by selecting what characteristics they want someone to have in order for that person to receive a specific ad. As an example, a bridal shop can have an advertisement shown to females who recently changed their Facebook profile status to engaged that also live within a 20 mile radius of the shop.
"The reason that most advertising firms are failing their clients with their Facebook ads is a lack of understanding how to properly interact and capitalize on the Facebook platform" commented Pete Mitchell, dubbed the Chief Marketing Mercenary at Big Guns Marketing, LLC."Combining proper Facebook marketing with a follow up system that runs on autopilot can give businesses a huge boost in sales."
Running a Facebook campaign has proved to be difficult to the Madison Avenue ad agencies which are used to the old style of "disruptive advertising" such as you see on TV and Radio. Facebook users have the option to ignore the ads published on Facebook, and as a result, they often do just that.
However Big Guns Marketing, in an effort to win more clients, has launched a webinar that will help business owners implement proper lead generation strategies on the internet via Facebook, Google Adwords, and in also in print venues such as Newspaper and direct mail.
Pete Mitchell reports that he has been contacted by several ad firms who implement Facebook advertising for their clients, and they've requested that he and his company no longer offer this webinar. "Most ad agencies do not want to be held accountable for their results," stated Mitchell, "that's why they shun any form of tracking and performance based compensation."
Big Guns Marketing is an advocate against the scam webinar that is designed to sell an overpriced lead generation system that does little more than separate the business from their working capital. This new webinar, which is free and sells nothing, will launch at http://UltimateLeadMachine.com and help those looking to grow their business.
For more information on lead generation strategies from Pete Mitchell and Big Guns Marketing, visit http://UltimateLeadMachine.com