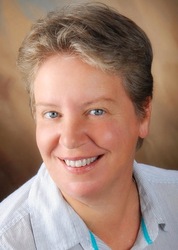 You have to tell your story with strategic, intentional communication in order to compete today. If you don't tell your story and communicate it well, someone else will and they will get it wrong
Cape Coral, FL (Vocus) November 29, 2010
Robin Speronis, founder of http://www.AskZenRealEstate.com, and many other popular real estate sites that have used the new power of Internet communication to successfully compete in the Southwest Florida real estate market has recently launched New Dawn Communication, http://www.NewDawnCommunication.com. The small, boutique agency plans to outdo and outperform bigger publicity agencies by counting on founder Speronis' innate talent to capture the essence of a business, communicate its story with the latest in technology and media sources while creating buzz and then target conventional media coverage.
"You have to tell your story with strategic, intentional communication in order to compete today. If you don't tell your story and communicate it well, someone else will and they will get it wrong," commented Robin Speronis.
A trusted expert on Southwest Florida real estate, Robin Speronis together with her late husband Zenny Speronis founded The Speare House, LLC which has built upon the team's visionary talents and decades of business and entrepreneurial experience to start companies and promotions such as Zen Real Estate, Luxury Lifestyle Homes, TellMeSomethingIDontKnowRealEstate.com, MickeysFloridaHouse.com and now New Dawn Communication. For more information please visit http://www.NewDawnCommunication.com.
# # #