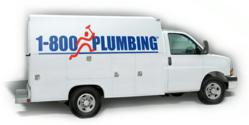 "It's not just memorable, its unforgettable!"
Surprise, Arizona (PRWEB) December 20, 2012
Large Companies do it, so why can't your company do it too?
Many large companies have determined an effective method to brand themselves in such a way that customers remember them indefinitely. Advertising and marketing since the advent of the internet are in a constant state of change and it appears that conventional print advertising is experiencing a rapid decline. It is becoming increasingly important for growing companies to differentiate from competitors, yet building an individual brand identity can be a challenging and somewhat daunting task.
Regardless of the media of choice, advertising and marketing have become a grand competition of the bigger, better, and more costly solution that is implemented. A company may be at the top for an instant, only to be trumped by another company with a larger spend at any given time.
That's where 1-800-PLUMBING comes in. It is a simple, cost effective method to brand a plumbing company in such a way that the competition dissolves just like magic right before your eyes! By implementing the powerful vanity phone number 1-800-PLUMBING, a company is no longer stuck in the rat race of competitive advertising. Now with this unique brand building opportunity, long term customer loyalty is achievable at a reasonable cost. Vanity phone numbers have been around for a long time for large companies, but 1-800-Plumbing is now available to small to medium size companies looking to grow and gain customer loyalty in the local marketplace.
Customer loyalty may be defined as "repeat business forever". Some company's don't seem to care if a customer comes back. That can be a fatal error. With repeat business, advertising costs effectively drop and exponential growth can happen. Without repeat business, it's like running on a treadmill, "you get a lot of exercise, but you won't get anywhere fast". Here is the equation for growth:
Great Customer service + effective branding with the 1-800-PLUMBING phone number = exponential growth!