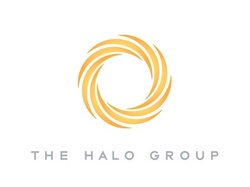 Collaboration breeds insight. And we are in search of one perfect client who is accountable for business growth through marketing and who will be inspired by the different perspectives we offer
New York City (Vocus) October 6, 2009
Starting today, The Halo Group, an independent marketing communications and branding agency, kicks off a campaign targeted at key industry players about the Agency's unique business-building model. The Agency is promoting its collaborative work style, which Halo leaders say is the only sensible solution to reaching consumers today.
The five-day marketing initiative delivers daily insights, plus one baking ingredient, to ad agency search consultants and culminates in Halo's recipe for success. The campaign includes a pointed video of a singing barbershop quartet of mad scientist heads celebrating collaboration. The video will be launched in social media channels that include YouTube, Twitter and LinkedIn.
"Collaboration breeds insight. And we are in search of one perfect client who is accountable for business growth through marketing and who will be inspired by the different perspectives we offer," said Linda Passante, CEO of The Halo Group.
About The Halo Group, Inc.
The Halo Group is an independent Manhattan-based marketing communications and branding agency that brings together an Executive Roundtable of seasoned marketing, branding, creative, traditional, digital and mobile advertising, public relations and social media experts to work with a select list of international clients, servicing all of their marketing needs. Since its founding in 1994, Halo has been honored with almost 250 creative awards, including many in international advertising agency industry competitions. For more information, visit http://www.thehalogroup.net .
###