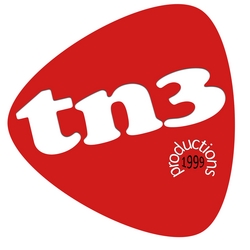 "Our site architecture is built purposely to also focus on usability and conversions, not just SEO, because ranking and traffic that do not convert is just wasting time, money and effort
(PRWEB) September 24, 2010
TN3 Productions is a boutique search engine optimisation (SEO) and online marketing provider based in Australia and specializes in producing top rankings and conversion results for high competition industries, such as web hosting, cosmetic surgery, and real estate.
In celebrating its 11th year in business, TN3 Productions release its custom website architecture and search engine optimisation and marketing service. This system is different from many offerings in the market because the system is designed by SEO experts with strong usability and conversion focus, and is built in house from the ground up, making sure every element can be granularly controlled in order to maximize the onsite search engine optimization techniques.
"TN3 Productions started life inside my bedroom some 11 years ago, focusing on web design and development for micro to small businesses," says Franki Nguyen, Director, "Back in 1999, email was still uncommon for many small businesses, and having a website was hard to justify for these business owners."
"It was in 2000 that the idea of getting rankings on search engines, like the newly formed Google, took me off in a different direction for the business. I can recall figuring out how to achieve top rankings on Google and Yahoo, but it was almost impossible to sell because the web was still in its infancy with little coverage or demand and not many people have even heard of Google (Google have only just moved into it's first 'real' office at this time). It wasn't until 2002 that our search engine optimisation service really took off on the local market and by 2006, we were providing SEO to clients all over Australia, the UK, and US," says Nguyen.
TN3 productions' current website architecture has been in development since 2005, and is built with SEO from the ground up in order to deliver results in highly competitive markets where top rankings can mean success or failure for a business. "Our site architecture is built purposely to also focus on usability and conversions, not just SEO, because ranking and traffic that do not convert is just wasting time, money and effort," Nguyen added. "We look at a website performance/success from a holistic point of view, from usability to accessibility design, to SEO and online marketing (leads generation), to the end user making contact, whether that be picking up the phone, filling the contact form, or ordering a product through the site – from the top of the funnel right down to the bottom, each stage is just as important as each other."
If you operate in a competitive industry and you're not getting the rankings, business and/or return on investment from your website, give TN3 Productions a call or check them out at http://www.tn3.com.au.
"Since our core business is operating in highly competitive markets, achieving rankings for low competition industries, local/small, and niche businesses is a walk in the park for us. You'll be surprise how competitive our rates are in these markets."
About TN3 Productions
Established in Perth Australia in September 1999, TN3 Productions provide search engine optimisation (SEO), online marketing, Adwords and PPC management, web development and business class web hosting to all industries and businesses large and small.
Web: http://www.tn3.com.au
Testimonials: http://www.tn3.com.au/testimonials.php
Facebook: facebook.com/tn3productions
Linkedin: linkedin.com/in/frankinguyen
Twitter: twitter.com/tn3
# # #