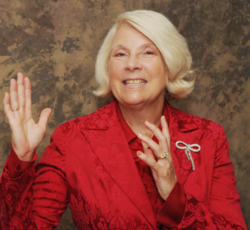 Listen lavishly, respond with focus.
Daytona Beach, FL (PRWEB) May 30, 2013
Dr. Elizabeth Kruger, an expert in marketing research, shares her tip sheet with entrepreneurs, marketers, and managers of major corporations. Her 12 simple strategies can spark the profits in businesses of any size, stage, and industry.
Recent research by IBM and KPMK agree that complexity is the major challenge of top executives around the world. KPMK found that 94% believe "managing complexity is important to the success of their company" and 74% believe "complexity can create new opportunities." IBM's research concludes the most crucial trait is "customer obsession" and encourages businesses to "listen lavishly, respond with focus."
Dr. Kruger's tip sheet lists 12 simple strategies for managing complexity. These strategies explain rules for listening to customers and responding with focus. The first four rules clarify the mission, specialty, suppliers, and target market of a business. The next four rules guide its marketing decisions about product, price, place, and promotion. The final four rules coach a business to target top prospects, set priorities, allocate resources, and prepare for change.
The 12 rules show a business how to manage complexity by predicting 80-20 results. Scientists confirm that the top 20% of any inputs will produce 80% of their results. Aesop's fables inspire leaders to use these rules in their business.
Rule #1: Focus on quality. Aesop describes how a lioness retorts that one lion cub is better than a litter of little foxes. This fable motivates a business to focus like a lioness on its top quality customers.
Rule #2: Compete on strength. In another fable, a fox steals a prize from combatants. Similarly, a foxy business captures customers from its competitors.
Rule #3: Delegate weaknesses. Aesop describes how a mouse returns a favor with a lion. Likewise, suppliers compensate for the weaknesses of a business.
Rule #4: Describe top customers. Aesop warns that a greedy man kills the goose that lays golden eggs. This fable reminds a business that its top customers produce ongoing profits.
Rule #5: Offer treasures. Another fable explains how a dog compensates for his friend's weakness. Likewise, products and services of a business should compensate for the weaknesses of its top customers.
Rule #6: Price as valued. A riddle conveys that one person's junk is another person's treasure. This fable reminds a business to price products and services by their value to top customers.
Rule #7: Deliver delight. In another Aesop fable, the consistency of the tortoise wins the prize. Aesop reminds a business to win customer loyalty by consistently delivering delight.
Rule #8: Trumpet empathy. Aesop complains that boasting sickens him. This fable encourages a business to promote its empathy with top customers.
Rule #9: Duplicate top customers. In another fable, a crab asks his mother to mentor him. Similarly, a wise business seeks to duplicate its top customers.
Rule #10: Neglect complainers. Aseop tells how a soldier lost rank by neglecting his horse. This fable inspires a business to reward its top customers and to neglect its complainers.
Rule #11: Concentrate resources. According to Aesop, a wild boar sharpens its tusks so he is ready for action. This fable inspires a business to allocate its budget so the business maximizes its profits.
Rule #12: Prepare for change. A fable about an ant preparing for winter motivates a business to prepare for change.
More information about these tips are posted on Dr. Kruger's website. Her blog includes excerpts from Dr. Kruger's upcoming book, "Aesop's Rules: 12 Strategies to Spark Your Profits." The wisdom in Aesop's fables resonates over the ages and inspires 12 marketing strategies. her book coaches business leaders to create 12 action plans. Combined, they outline a strategic marketing plan for sparking their profits.
In 2011, Business Expert Press published "Top Market Strategy: Applying the 80/20 Rule." Marketing professors around the world are adopting Dr. Kruger's book to enrich their classes. Barry Silverstein praises her college supplement as a "profit-generating tool."
In summary, Dr. Elizabeth Kruger's tip sheet coaches how a business can spark its profits. Business leaders eagerly anticipate "Aesop's Rules: 12 Strategies to Spark Your Profits."
Strategic Power has an A+ rating with the Better Business Bureau. Dr. Kruger's coaching, writing, and speaking are sparking profits around the world. She will gladly customize guest blogs, speeches, and articles for various purposes. Dr. Kruger has been a guest on 16 syndicated radio shows. Please contact Dr. Kruger directly for media interviews, speeches, and articles.