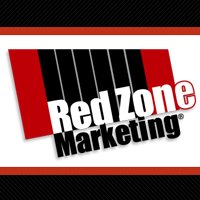 Politicians aren't the only ones struggling to connect today. This advice can be applied to anyone in any profession. We all need help at some point learning how to connect with others.
Grayslake, IL (PRWEB) September 06, 2012
Featured in a recent article on NYMagazine.com (8/22/12), retiring Senator Joe Lieberman declared that the 2012 presidential campaign "has already set records for nastiness and negativity." While the negativity of the ongoing presidential race has seemed overwhelming at times, historically for the past few decades every presidential race has been labeled as such, according to the article. With controversial topics including healthcare, the wars in Iraq and Afghanistan, the economy, and so on – negative campaign labeling isn't surprising, according to President of Red Zone Marketing Maribeth Kuzmeski. As the author of "The Connectors: How the World's Most Successful Businesspeople Build Relationships and Win Clients for Life," Maribeth shares important marketing strategies presidential candidates can learn from.
"In the business world, sometimes you have to rehabilitate relationships or re-engage with clients or colleagues when relationships have gone stagnant or sour and that is exactly what politicians need to do now," says Kuzmeski. "There's no better time than an election season for them to re-examine what the American people really want from their elected officials."
In Maribeth Kuzmeski's book, "The Connectors" shows businesspeople that the only thing that sets them apart from competitors is the quality of their relationships with their clients and customers. Through interviews of hundreds of successful businesspeople, CEO's and founders of companies, Kuzmeski found and detailed the tangible how-to's of creating better business relationships used by the world's most prolific connectors that has lead to their ability to create powerful business relationships.

Stop networking and start connecting- To build stronger relationships both in business and politics, "The Connectors" explains the best foundation of relationships with people comes from a place of honesty and positivity. Taking the ethical high road will positively affect your business or political career, according to Kuzmeski.
Find your social IQ and improve it- "The Connectors" features a 'Connector Assessment' that helps readers categorize their connector skills and determine the areas they need improvement by:
1. Reviewing the day and the interactions with colleagues and staff
2. Rating today's positive impact on others (Grade A-F)
3. Writing down the notable successes and failures from the day
4. Prepare for better future interactions
Anger breeds more anger- When people become angry, the emotional center of the brain reacts so quickly to threats that people often react to anger feelings before the judgment and decision-making area of the brain can catch up, according to Anger.org. The book shows the impossibility of connecting with other people and working productively with them when there is distrust and animosity.
Ask the right questions- According to "The Connectors," very few people take the time to practice the 4 steps of "Curious Listening"
1. Repeat back what you heard
2. Ask questions to actively understand
3. Confirm with the other person that you have correctly understood
4. Listen for the "remarkable" and remember it. It shows you're curious about what happened, how the other person feels, and what resolution was reached
Put others first- As the saying goes, "It's a dog-eat-dog world out there," and the urge to look out for Number One to may be overwhelming, according to the book. "The Connectors" teaches a reader that the secret to building referrals and happy customers comes from putting others first to experience across-the-board success.
"Politicians aren't the only ones struggling to connect today," says Kuzmeski. "This advice can be applied to anyone in any profession. We all need help at some point learning how to connect with others. What's important to take away from all of this is the difference that truly connecting can make. For our politicians, it means making compromises that benefit their voters and their country. For those of us in the business world, it means bettering our businesses and reaching our goals. There needn't be any flip-flopping when it comes to connecting. It is always the right direction to take!"
About Red Zone Marketing:
Red Zone Marketing is a marketing and management consulting firm devoted to business development. Their focus is on designing sales and marketing strategies, customer service programs, branding and differentiation strategies to help increase your flow of sales. Red Zone Marketing builds business and marketing action plans with systems for accountability and implementation. They also review and supplement existing plans in order to provide another perspective and modified strategies to bring clients the success they want.