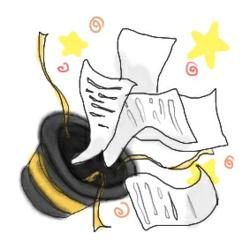 ...this remains constant: quality content plus quality distribution equals online success.
Cranberry Township, PA (PRWEB) December 19, 2012
In an effort to make article marketing easier and more convenient, The Content Authority (TCA) has introduced an affordable Unique Article Wizard (UAW) writing service to its ever-growing offering. The service is designed to meet the needs of marketers using the UAW distribution platform while ensuring clients still have access to high quality content from a reliable provider.
Recognizing the challenges many online marketers face, TCA consistently seeks out powerful and clever content solutions for its expanding client base. Since the UAW marketing solution launched several years ago, it has remained an effective and preferred option for many article marketers. Therefore, it is only natural that TCA would extend its offering to include articles formatted for the UAW distribution platform.
"Through all of the Google updates, through all of the hottest social media trends, this remains constant: quality content plus quality distribution equals online success. Offering content tailor-made for UAW makes sense for TCA and for our clients," said Shawn Manaher, the company's founder and CEO.
A set of UAW articles consists of one original and two rewrites. Although the context of each article remains the same, the wording changes to produce three unique versions. The UAW submission services then uses these articles to produces thousands of unique pieces of content.
TCA's experienced writers not only construct the articles to meet the requirements of Unique Article Wizard's submission service, but they also craft the articles to meet the brand building and SEO goals of their clients. For marketers, this solution offers a highly effective means of enhancing brand awareness across the web while driving targeted traffic to a website.
Prior to the release of TCA's UAW writing service, clients had to order an original article and then submit it for rewriting. The new streamlined ordering system allows marketers to order UAW sets, effectively eliminating unnecessary steps and making the process much faster. Ultimately, clients now have the opportunity to boost their article marketing efforts while obtaining the same quality content and customer care they have come to expect from the TCA team.
About The Content Authority
The Content Authority is a leading custom content provider specializing in writing services, submission services, and content management. Their main goal is to provide businesses and individuals with affordable, high quality products and services that strengthen their marketing campaigns. TCA delivers truly personal attention and exceptional customer service to both current and prospective clients. With an integrated and progressive approach to content creation and management, entrepreneurs can ensure they drive their business forward.
For more information, please contact support(at)thecontentauthority(dot)com.
###