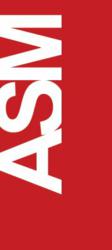 Traditionally, B2B businesses positioned products based on their features, cool whizbang innovation and what we wanted the buyers to believe.
(PRWEB) October 09, 2012
In a new online marketing training webinar hosted by The Association of Strategic Marketing, learn how to create the power positioning of storytelling that customers rarely experience. Capturing their attention in 10 seconds or less can be the difference between an engaged buyer, and a disinterested consumer off to a competitor who was relevant and intriguing. Join Rebel Brown, an executive level market strategist with over 20 years of experience, as she explains exactly how businesses can create their own Positioning Matrix to create consistent, high impact value statements that compel the audience to listen, trust and ultimately buy.
"Traditionally, B2B businesses positioned products based on their features, cool whizbang innovation and what we wanted the buyers to believe," says Brown. "The problem is – that's not positioning. That's chest thumping, and it doesn't impress today's B2B customers. They're informed and they know what they want. The question is – are you giving it to them?"
'It's Not About You Anymore: Power Positioning for B2B Business' explains how positioning captures all of your value in a clear, succinct story that is relevant and interesting to followers. According to Brown, the art of positioning spins together the diverse facets that make up who 'you' are, then presents them in personalized stories that touch an audience.
In the online marketing training webinar attendees will learn:

How to leverage lessons learned from B2C positioning when it comes to B2B market positioning
How to create distinct positions to rise above the competitive noise
How to use a positioning matrix to create consistent high, impact value statements – even as you also create highly personalized stories for each unique audience
The key pivot points of the positioning matrix – and how to create your own:
How to spin the threads of your pivot points to create unique, highly compelling positioning stories for each audience/market/persona
The key must have elements to make your positioning sizzle
How to tie up the loose ends to roll out your positioning in the most successful way ever
How to dynamically evolve your positioning stories without major updates/changes and disruption
Rebel Brown, named one of the Top 100 Women in Computing, is an executive-level market strategist and consultant to startups, startarounds, turnarounds and venture capitalists in technology markets. She is a speaker and coach to executive audiences in B2B markets, and is also a Vistage International speaker and member of NSA.
To register for the webinar visit http://www.associationofmarketing.org/audio-conference/390614?c=11
About the Association of Strategic Marketing
The Association of Strategic Marketing (ASM) is an online marketing training and development website dedicated to the enhancement of the marketing profession. ASM is committed to the specific educational and developmental needs of members looking for unique, up-to-date Marketing training opportunities through audio conferences, seminars, webinars and articles. ASM members also gain access to product offerings and other educational tools that assist in securing their position at the forefront of their respective disciplines. ASM delivers an overall experience that gives their community of marketing professionals a distinct competitive advantage.