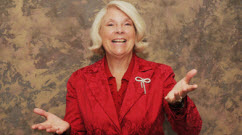 Any business can prosper in this economy. Entrepreneurs can spark their profits by duplicating their most profitable customers. The 80/20 rule predicts that the top 20% of customers are 16 times more profitable than other customers."
Daytona Beach, FL (PRWEB) January 04, 2013
Strategic Power is challenging entrepreneurs to spark top profits by customizing 12 new marketing strategies for their small business. Entrepreneurs will compete in the 2013 Small Business Marketing Challenge by interacting with blog posts. DocBetsy Kruger, owner of Strategic Power, will award a new Kindle Fire to the first entrepreneur who successfully completes the challenge. Entrepreneurs can register for the marketing challenge on our site.
Each week the challengers will read marketing tips on blog posts and upload action plans by answering a few easy questions about their small business. Additional guidance will be provided through social media channels and on Strategic Power's website. Challengers can complete the challenge at the end of the first quarter of 2013.
The first entrepreneur to successfully complete the challenge will win a new 7" Kindle Fire HD. All entrepreneur who complete the challenge will win a prize to display and post on Facebook. Take on the challenge by registering on Strategic Power's website.
Entrepreneurs eagerly await her upcoming book, Aesop's Rules: Twelve Marketing Strategies for Top Profits. An Aesop fable introduces each chapter. Entrepreneurs can read excerpts on Strategic Power's website.
Business Expert Press published DocBetsy's first book, Top Market Strategy: Applying the 80/20 Rule. Many scientists have confirmed that the 80/20 rule actually predicts results. This means that entrepreneurs can predict that the most profitable 20% of their customers will produce 80% of their profits. Professors are adopting DocBetsy's book to enliven their marketing courses.
An entrepreneur testifies, "During my years of selling and servicing insurance, the results were exactly as Dr. Kruger predicted in her book. What she has done for any business is to lay out an easy-to-use process for growing top customers" (Robert Iocco, CPA, CIC, CEO, Trustpoint Insurance, Bristol, VA).
The 2013 Small Business Marketing Challenge guides entrepreneurs to spark top profits by customizing action plans for marketing their small businesses.
Strategic Power, has an A+ rating with the Better Business Bureau. DocBetsy has led marketing research projects for 15 years, taught marketing for 10 years, and commercialized MapWise software in 40 countries. Her coaching, writing, and speaking can spark top profits in any business. DocBetsy will customize guest blogs and articles for specific publications. Please contact DocBetsy directly for media interviews, speeches, and articles.