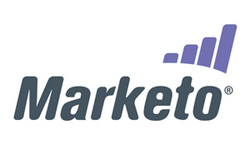 Social Networking Meets the Enterprise
San Mateo, CA (Vocus) May 7, 2010
Marketo (http://www.marketo.com ), the revenue-focused marketing automation company, today announced that Phil Fernandez, president and CEO of Marketo, will be presenting at two sessions during the Ninth Annual JMP Securities Research Conference, held May 10, 11 and 12, 2010 at the Ritz-Carlton in San Francisco, California.
Fernandez will discuss how Sales & Marketing 2.0 leaders are integrating social media and customer communities into their enterprise sales and marketing processes at a session titled "Social Networking Meets the Enterprise" held Wednesday, May 12 at 9:30 a.m. Pacific Time. Fernandez will also share the proven lead management and sales effectiveness strategies that are driving Marketo's own explosive customer win rate and fast revenue ramp in his company presentation held the same day at 10:30 a.m. Pacific Time.
"The way most companies generate revenue is severely outdated and broken. In 2009, 52% of sales representatives failed to make their quotas, and only two in every 1,000 leads generated by marketing resulted in a successfully closed deal," said Fernandez. "These statistics should not be accepted as the cost of doing business. By embracing the social enterprise and incorporating new approaches to revenue cycle management, CEOs can tap into the biggest source of unrealized productivity gains in their companies."
More than 500 companies have selected Marketo's powerful and easy marketing and sales solutions since March 2008, giving the company the leading share in the lead management automation market for the period and establishing the company as one of the industry's fastest growing software-as-a-service (SaaS) vendors. In addition, Marketo was voted the 'Best Marketing Automation Application' and the 'Best Mass Emails Solution' on salesforce.com's AppExchange.
About Marketo
Marketo is the revenue-focused marketing automation company, revolutionizing how marketing and sales teams of all sizes sell and succeed at every stage of the revenue cycle. Delivered in the Marketing Cloud, Marketo's powerful and easy solutions provide the fastest time to value and ignite explosive revenue growth from the earliest stages of demand generation and lead management to the pursuit of revenue and customer loyalty.
Marketo Lead Management helps Marketers acquire, nurture and qualify more high quality sales leads with less effort, while Marketo Sales Insight helps Sales understand, prioritize and interact with the hottest leads and opportunities to close business faster. Known for providing breakthrough innovation and the utmost in usability, Marketo was voted 'Best Marketing Automation Application' and 'Best Mass Emails Solution' by Salesforce customers on the Force.com AppExchange. As of April 2010, more than 500 enterprise and mid-market clients in 14 countries have selected Marketo.
# # #