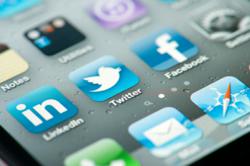 With the advancements in communication technology, businesses are overwhelmed with how to effectively communicate with customers. The Distribion multi-channel marketing platform covers every aspect for a centralized and simple approach to marketing.
Dallas, Texas (PRWEB) August 08, 2012
Distribion, Inc., a leading provider of web-based multi-channel marketing automation software that optimizes marketing distribution while maintaining brand and regulatory compliance for large enterprises, recently announced that a new social media marketing capability has been added to its popular distributed marketing platform. The new Distribion "Social Media Bundle" is scheduled to be available for trial use to customers and prospects as part of their Quick Start Program.
The Distribion marketing automation software provides corporate marketers and local sales an effortless way to access a web-based platform that holds branded, compliant-controlled collateral that can be leveraged and distributed over multiple channels — such as email, print, and social media.
Large enterprises that are involved with marketing within regulated industries such as financial services, insurance, and healthcare, have struggled with how to take advantage of popular social media sites and create messages that can be consistently distributed among these channels while still adhering to brand and regulatory compliance standards. In addition to compliance challenges, is a pitfall in which to effectively track and measure these results across the enterprise.
Distribion's Social Media Bundle provides new capabilities that address these challenges and makes socializing content throughout the enterprise quick and easy by enabling those outside of the corporate marketing team to opt-in to pre-configured campaigns in order to automate all of their social media marketing efforts. For local sales agents who do not desire to conduct their own social campaigns, they can allow corporate marketing to publish messages on their behalf so that they can do what they do best which is sell.
This is accomplished through a user-friendly administrative interface that allows corporate marketers to publish social media campaigns that consists of numerous content posts with links to rich media and other supporting collateral within the Distribion marketing automation platform.
The new social media tool adds the final touch to each campaign by posting content to chosen sites at designated timed intervals thus automating the entire social media process while also maintaining corporate standards and providing centralized campaign reporting across the enterprise.
According to Tim Storer, CEO of Distribion, "Marketing automation solutions are desperately needed within many large, regulated, distributed marketing enterprises. With the advancements in communication technology, organizations are almost overwhelmed with how to effectively leverage and control the multiple channels that are now being utilized by their employees, prospects, and customers. Distribion provides a solution that centralizes an enterprise's content, controls how that content can be customized, and then provides employees, agents and partners with the ability to distribute that content across various channels with the simple click of a button. This centralized communications process has been proven to drastically improve marketing efficiencies, ensure compliance, gain better insight through a larger aggregated data set, and make better, more informed decisions."
For more information on Distribion's Social Media Bundle, or to learn more about its proprietary Quick Start Program, visit http://www.distribion.com.
About Distribion
Distribion, Inc. is headquartered in Dallas, Texas. Recently listed among the Fastest Growing Technology Companies in Dallas Fort Worth, Distribion offers the only proven marketing automation and sales enablement solution built for marketing organizations in regulated industries. Distribion's on-demand, web-based, marketing platform allows users to generate branded, pre-approved materials, and distribute marketing campaigns across multiple distribution channels at once with the click of a button. Companies who use the Distribion approach to marketing automation are able to gain a competitive edge and sell more. Distribion is proud to be a 2012 Strategic Partner of LIMRA, the leading global insurance marketing and research association.