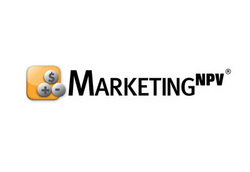 Princeton, NJ (PRWEB) June 24, 2008
A new article by Pat LaPointe, Managing Partner at MarketingNPV suggests that the cure for a stalled marketing measurement process lies not so much in data and analytics, but in better management of people, combined with more attention to process design and a shared responsibility with finance. The article, titled "Finding a Cure," is the cover story of the May/June issue of Marketing Management, a publication of the American Marketing Association.
Based on in-depth discussions with dozens of senior marketers and confirmed by recent surveys conducted independently by the Association of National Advertisers and the CMO Council, LaPointe's research found that while more marketers are engaging with metrics and analytics, the number of marketers encountering significant "unhealthy" obstacles seems to be rising fast.
LaPointe outlines the common symptoms of stalled measurement - problems with process, people and skills, including dashboard deficiency and selective adoption of measurement models - and then provides 7 specific remedies for these symptoms. By referencing the detailed exhibits, information and solutions in the article, marketers can readily diagnose their measurement challenges and then apply the framework set out by LaPointe to successfully build and sustain healthy measurement competency.
These days, in the dynamic world of marketing, marketing metrics, marketing dashboards, marketing scorecards, and marketing mix models are merely the price of entry. Winning in the marketplace is most often a function of who has the best learning process and who adapts most swiftly. To that end, there is no substitute for getting people - from CMO's to CFO's - aligned in a knowledge-based pursuit of continuous improvement.
The complete article can be viewed online at http://www.marketingnpv.com/articles/features/Finding_a_Cure
The entire issue of Marketing Management can be found at the AMA's website - http://www.MarketingPower.com
MarketingNPV is a highly specialized advisory firm that links marketing expenditures to financial value creation, providing continuous improvement in the effective and efficient allocation of marketing resources. The firm uses processes and tools tuned to measure the payback on marketing investments, track the right performance metrics, and forecast the economic impact of changes in strategy or tactics. MarketingNPV maintains the world's largest online archive of articles and resources about marketing measurement, and publishes MarketingNPV Journal quarterly.
Contact:
Tina Anagnostis
(908) 439-2891
###