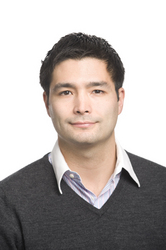 I'm excited to be able to share some of our insights and best practices at this event
Lanham, MD (PRWEB) May 3, 2010
Two leading digital strategy experts share their insights about how to boost search engine rankings by making website content search engine friendly, during the MarketingProfs' Business-to-Business Forum 2010 in Boston, MA from May 3-5. The session features Jiyan Wei, director of product management at PRWeb, the online news distribution service of Vocus (NASDAQ: VOCS), and renowned web marketer Lee Odden, CEO of TopRank Online Marketing, a digital marketing agency.
We've had some unique challenges over the year given the nature of our product and the sheer volume of content that is published on our site throughout the year," explained PRWeb's Jiyan Wei. "Search engine optimization is such an important component to our overall Web strategy and we've had to create a strategic framework for prioritizing and addressing it on an ongoing basis. I'm excited to be able to share some of our insights and best practices at this event." "Lee and I bring first hand knowledge and unique perspectives that will make this a valuable session."
The session entitled Content SEO—Best Practices and What to Avoid takes place on May 4 from 1:45-3:00pm at the Business-to-Business Forum being held at the Seaport World Trade Center in Boston. The Forum attracts marketing professionals nationwide with its broad-based business-to-business marketing educational program. This year the conference has a special focus on integrating social media.
Attendees of the Content SEO session will learn about increasing search engine rankings by making website content more search engine friendly. The session will cover best practices to optimize content for better search results as well as discuss challenges for those: with large websites, with duplicate content issues or redesigning an existing website. In addition, the session will offer case studies.
Both speakers bring considerable expertise to the session. Jiyan Wei drives product platform strategy and roadmap execution for PRWeb as well as supports strategic business planning, partnerships, and marketing/sales. He currently sits on the Vendor Council for the Society for New Communications Research and writes for PRWeb's Blog (http://www.bloggingprweb.com). TopRank's Lee Odden provides search engine optimization and social media consulting to a variety of companies. A frequent speaker, Odden contributes to Mashable, iMedia Connection and Online Marketing Blog, ranked a top 5 blog by Advertising Age and Technorati. He chairs the DMA Social Media Council.
To learn more about the Business-to-Business Forum 2010 or register, visit: http://www.marketingprofs.com/events/11/conference .
About PRWeb
PRWeb is recognized as a leading online news and press release distribution service worldwide. Since 1997, PRWeb has been changing the way businesses, marketing departments and public relations firms think about press releases. PRWeb was the first company to develop a distribution strategy around direct-to-consumer communication and to build and offer a platform for search engine optimized press release (http://www.prweb.com/pr/press-release-tip/search-engine-promotion.html) distribution. PRWeb is an online news distribution service of Vocus, Inc., a leading provider of on-demand public relations management software. For more information, go to http://www.prweb.com.
# # #