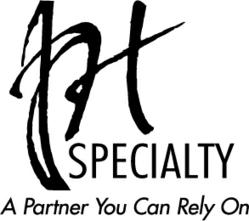 Fort Wayne, IN (PRWEB) July 31, 2012
JH Specialty realizes that many small businesses face the daunting task of trying to market their business, despite having limited time and an even more limited marketing budget. With all of the demands of running a small business, many owners overlook the need to effectively market their brand. Savvy small business owners understand that there are ways to efficiently market their business. It takes some creativity and planning to reach consumers successfully, while staying within the restricted budget. Here are a few tips for marketing on a small budget:
Vary the approach to marketing. Remember that no single marketing effort works 100 percent of the time. It is crucial to rotate several marketing strategies and vary the approach. This helps keep marketing material fresh and interesting. It is important to keep in mind that consumers tune out marketing that is stale and no longer worthwhile to them. For example, vary the marketing efforts between direct mail marketing and promotional items, such as business card magnets, can or bottle coolies, or custom imprinted playing cards.
Make it easy. One of the best places to start marketing is with the already loyal consumer. Loyal consumers are those clients that already love the company and will come back time and time again. By using this loyal customer base and providing them with branded promotional products, the consumer does the advertising. Give consumers promotional products that are useful, like a promotional magnet, and it will ensure they keep the company brand in site. This means your company will receive an increase in brand awareness, for years to come, all for a small upfront price. Promotional products, especially business card magnets, provide an endless return on investment and help in position the business to generate more sales with the use of a low cost promotional magnet.
Stay in contact with customers. Whether through direct mail marketing, social media, or email marketing, it is essential for small businesses to stay in contact with consumers. Maintaining contact keeps your business on consumers' radar and keeps loyal customers coming back for more. To be successful, one must be able to clear through the marketing clutter of other businesses and create a powerful message consumers want to hear, allowing the company to reap maximum rewards.
A small business looking for creative ways to market on a small budget can never go wrong with utilizing promotional products, especially business card magnets. By providing the company information and distributing them to consumers, the company will gain exposure resulting in increased business and sales.
About JH Specialty, Inc.
JH Specialty is a full-service marketing communications company based in Fort Wayne, Indiana. Founded by John Henry III in 1998, the company specializes in the utilization of technology in social media marketing applications including, digital marketing, email marketing, search engine optimization, events and promotional products fulfillment, website design, and web development. JH Specialty provides marketing solutions for a variety of clients from Fortune 500 companies to Mom and Pop shops across the United States.