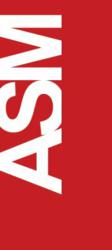 (PRWEB) November 15, 2012
Marketing training provider, the Association of Strategic Marketing, has just published a brand new article which will give marketing professionals ideas and tips for developing a successful Black Friday marketing campaign.
As Black Friday approaches, shoppers are growing excited for the new product releases, special deals and rituals that come with the busiest shopping day of the year. As consumers are planning their strategies, retailers are growing anxious as the pressure of staying competitive on this important day continue to rise year after year. Planning a marketing and sales strategy that will bring the most customers into the store and encourage them to spend the most amount of money can takes months! There are many things to consider when planning out this one shopping day, and attention must be paid to every detail.
Those looking to maximize their Black Friday campaign should take the tips outlined in this article into consideration. The article covers ad release timing, store opening tips, discounting strategies, social media, email drip campaigns, layaway programs, customer service, and online shopping.
This article, and other marketing training resources, can be accessed by becoming a free Bronze member of the Association of Strategic Marketing.
To read the full article, visit: http://www.associationofmarketing.org/articles/view.php?article_id=6970&page_number=1&c=459
About the Association of Strategic Marketing:
The Association of Strategic Marketing (ASM) is a training and development website dedicated to the enhancement of the marketing profession. ASM is committed to the specific educational and developmental needs of members looking for unique, up-to-date marketing training opportunities through audio conferences, seminars, webinars and articles. ASM members also gain access to product offerings and other educational tools that assist in securing their position at the forefront of their respective disciplines. ASM delivers an overall experience that gives their community of marketing professionals a distinct competitive advantage.