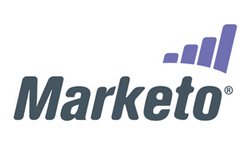 This additional funding is a great vote of confidence in Marketo's vision of how companies can accelerate their revenue growth, as well as in the long term potential of our company
San Mateo, CA (Vocus) April 27, 2010
Marketo, the revenue-focused marketing automation company, today announced that it has closed $10 million in Series D funding to further accelerate the company's already impressive growth and customer success. The investment was led by Mayfield Fund, with participation from existing investors InterWest Partners and Storm Ventures. With the $10 million investment, Marketo has now raised a total of $32 million.
"This additional funding is a great vote of confidence in Marketo's vision of how companies can accelerate their revenue growth, as well as in the long term potential of our company," said Phil Fernandez, president and CEO, Marketo. "We are by far the fastest growing company in our market category, and we plan to use this funding to invest even more heavily in ensuring the success of our customers and to further accelerate our growth."
More than 500 companies have selected Marketo's powerful and easy marketing and sales solutions since March 2008, giving the company the leading share in the lead management automation market for the period. In addition, Marketo was voted the 'Best Marketing Automation Application' and the 'Best Mass Emails Solution' on salesforce.com's AppExchange.
"We encouraged Marketo to take this funding because we are very excited about the amazing momentum the company is experiencing and believe that with this additional capital the company can grow even faster," said Robin Vasan, managing director, Mayfield Fund. "Marketo is redefining the way marketing and sales teams work, and work together, to create a faster and more predictable revenue cycle."
# # #