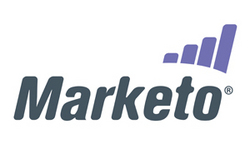 Marketo is keenly focused on helping marketers improve the deliverability of their email campaigns
SAN MATEO, CA (Vocus) May 12, 2010
http://www.marketo.com – Marketo, the revenue-focused marketing automation company, is helping marketers ensure their emails are delivered to their prospects' inboxes using best practices combined with powerful technology. The new Marketo email deliverability resource center provides marketers with tips and techniques and third party resources designed to aid marketing with email campaign efforts.
"Marketo is keenly focused on helping marketers improve the deliverability of their email campaigns," said Jon Russo, senior vice president of marketing at email deliverability leader Return Path. "They make Return Path's tools available to their clients to optimize their inbox placement rates (IPR). But, there are many factors that go into creating strong email campaigns, and it's challenging for any marketer to understand the dynamics. With this new resource center, Marketo is truly aiding its customers by helping them to understand the high standards required to ensure every message reaches the inbox."
While Marketo takes care of the advanced technical requirements that email deliverability today requires, there are many business-side items that marketers need to watch to ensure their emails are getting delivered. To optimize deliverability a marketer needs to pay close attention to:
Relevant quality content – Content that subscribers want to see because it is valuable to them;
Subscriber engagement – How hot or cold a subscriber is and what they want to hear from a marketer;
Subscriber preferences - How often does a subscriber want to be contacted? What content preference has the subscriber specifically requested;
List Hygiene - Accuracy of email address data;
IP – for shared IP, ensure the provider requires contractually that their customers are using good list building techniques to avoid spam complaints.
When a marketer excels in these items they are bound to develop a great reputation that will ensure their long term delivery success.
"Email deliverability is core to successful marketing campaigns and until now marketers did not have the educational tools they needed to maximize their email campaign performance," said Phil Fernandez, president and CEO, Marketo. "Marketo believes that by helping marketers learn deliverability best practices we are helping the email industry as a whole. Marketo has invested heavily in email deliverability education because the impact of being blacklisted and undelivered leads translates into lost revenue for a company."
About Marketo
Marketo is the revenue-focused marketing automation company, revolutionzing how marketing and sales teams of all sizes sell and succeed at every stage of the revenue cycle. Delivered in the Marketing Cloud, Marketo's powerful and easy solutions provide the fastest time to value and ignite explosive revenue growth from the earliest stages of demand generation and lead management to the pursuit of revenue and customer loyalty.
Marketo Lead Management helps Marketers acquire, nurture and qualify more high quality sales leads with less effort, while Marketo Sales Insight helps Sales understand, prioritize and interact with the hottest leads and opportunities to close business faster. Known for providing breakthrough innovation and the utmost in usability, Marketo was voted 'Best Marketing Automation Application' and 'Best Mass Emails Solution' by Salesforce customers on the Force.com AppExchange. As of April 2010, more than 500 enterprise and mid-market clients in 14 countries have selected Marketo.
###