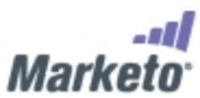 You Don't Know Jack about Online Marketing
San Mateo, CA (Vocus) November 10, 2010
Marketo, the leader in revenue performance management, has been named as a finalist in the 2010 Forrester Groundswell Awards for its innovative "You Don't Know Jack about Online Marketing" campaign. The interactive, online game, "You Don't Know Jack About Online Marketing" was designed to increase leads and drive awareness through social media.
The Forrester Groundswell Awards honor excellent and effective use of social technologies to advance an organizational or corporate goal. The awards recognize social applications that illustrate the principles outlined in the Forrester Research books Groundswell: Winning in a World Transformed by Social Technologies (Harvard Business Press, 2008) and Empowered: Unleash Your Employees, Energize Your Customers, and Transform Your Business (Harvard Business Press, 2010).
Named a finalist in the "Business-to-Business Talking" category, Marketo's "You Don't Know Jack about Online Marketing" campaign centered on an interactive quiz game. Not only was the game a viral success, but it was featured as a game/training vehicle at the Online Marketing Summit. The game was used as a case study example for Marketo's Definitive Guide to Social Media eBook, increasing views of the game and reinforcing Marketo's ability to increase revenue performance through its marketing prowess and social media expertise.
During the first week alone, the "You Don't Know Jack About Online Marketing" application received 3,318 page views and 142 tweets. At this point in the campaign, Marketo has generated more than 100 prospects, hundreds of inbound links and more than 200 tweets through the game.
"We are honored to be recognized by independent research firm Forrester Research, Inc., with one of the top awards in social media and marketing," said Phil Fernandez, president and CEO of Marketo. "Marketo knows that social media is one of the biggest forces driving change in the buying landscape, and we are thrilled to be placed among the leading organizations employing groundbreaking and diverse social and mobile applications to improve marketing and sales effectiveness and improve revenue performance."
About Marketo
Marketo, http://www.marketo.com, is the revenue performance management company revolutionizing how marketing and sales teams of all sizes work -- and work together -- to accelerate predictable revenue. Marketo's solutions are both powerful and easy to use, improving revenue performance across the revenue cycle from the earliest stages of demand generation and lead management to deal close and continued customer loyalty.
Marketo Lead Management helps marketers acquire, nurture and qualify more high quality sales leads with less effort; Marketo Sales Insight helps sales understand, prioritize and interact with the hottest leads and opportunities to close business faster; and Marketo Revenue Cycle Analytics enables marketers to measure, understand, optimize, and predict their revenue cycle. Marketo won the 2010 CODiE award for 'Best Marketing Solution' and was voted 'Best Marketing Automation Application' and 'Best Mass Emails Solution' by Salesforce customers on the Force.com AppExchange. As of September 2010, more than 700 enterprise and mid-market clients globally have adopted Marketo solutions.
###