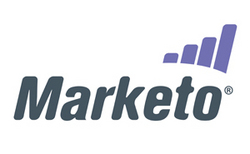 Fastest Growing Cloud Computing Company
San Mateo, CA (Vocus) November 9, 2010
Marketo, the leading revenue performance management (RPM) company, has been selected as a finalist for the UP 2010 Cloud Awards in the "Fastest Growing Cloud Computing Company" category. Marketo continues to see unprecedented adoption of its cloud delivered solutions, propelling the company past 700 customers in just three and a half years and establishing the company as the new leader in its category.
Marketo has a particularly strong mix of revenue from both large enterprise companies and mid-tier clients looking to implement its cloud delivered marketing automation and sales effectiveness solutions to optimize lead management and improve revenue performance.
"Marketo provides customers with powerful and easy solutions that transform how marketing and sales work – and work together – to improve revenue performance," said Phil Fernandez, president and CEO, Marketo. "Marketo's explosive growth can be attributed to its own Revenue Performance Management strategy and the success our customers have seen combining this strategy with our proven cloud delivered solutions."
Cloud Computing is changing the way businesses manage their infrastructures in innumerable ways. In the past, marketing automation and sales solutions have been too expensive and required extensive IT resources to install and maintain. Even other software-as-a-service (SaaS) solutions have either been too costly and complex for all but a few marketers, or too limited in scope and capability.
Marketo has addressed this problem by delivering the most innovative products on the market, and continues to set the bar that other companies follow. Marketo's solutions can help customers realize tremendous success in the cloud with no up-front investment or heavy IT support.
About UP 2010 Cloud Awards
The UP 2010 – Cloud Awards – part of the UP 2010 Cloud Computing Conference – Produced by Cloudcor, is an event which will showcase the leading technology innovators in cloud computing, providing a forum for business and technology leaders to learn more about how cloud computing can enable growth and innovation for companies across all industries. The UP 2010 Cloud Awards takes place on November 15th at the Hyatt Regency Hotel, Burlingame, California USA. Full details on the UP 2010 Cloud Awards can be located at http://www.up-con.com/awards
About UP 2010
UP 2010™ (15 - 19 November 2010), is the world's first truly "hybrid" cloud computing conference for business leaders, IT professionals and investors. UP 2010 is an affordable "hybrid" conference with both physical locations and full virtual deployment. The conference agenda can be viewed at http://www.up-con.com/agenda. Full details about UP 2010 can be viewed at http://www.up-con.com
About Marketo
Marketo, http://www.marketo.com, is the revenue performance management company revolutionizing how marketing and sales teams of all sizes work -- and work together -- to accelerate predictable revenue. Marketo's solutions are both powerful and easy to use, providing explosive revenue growth throughout the revenue cycle from the earliest stages of demand generation and lead management to deal close and continued customer loyalty.
Marketo Lead Management helps marketers acquire, nurture and qualify more high quality sales leads with less effort; Marketo Sales Insight helps sales understand, prioritize and interact with the hottest leads and opportunities to close business faster; and Marketo Revenue Cycle Analytics enables marketers to measure, understand, optimize, and predict their revenue cycle. Marketo won the 2010 CODiE award for 'Best Marketing Solution' and was voted 'Best Marketing Automation Application' and 'Best Mass Emails Solution' by Salesforce customers on the Force.com AppExchange. As of September 2010, more than 700 enterprise and mid-market clients globally have adopted Marketo solutions.
###