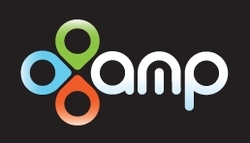 AMP seeks to put sellers' items all over the Web instead of locking sellers into one site.
San Jose, CA (PRWEB) February 1, 2010
Auctiva, a leader in tools for online sellers, is launching AMP - the Auctiva Marketplace Platform. AMP takes item information from thousands of individual e-commerce stores and groups them together into one platform that developers can use to build custom marketplaces. This simple idea offers an opportunity never before seen in the e-commerce space: open development of e-commerce marketplaces. Developers can sign up and start using AMP today at http://www.poweredbyamp.com.
Only a handful of true marketplaces exist online today. Prior to AMP, creating online marketplaces has been unattainable for most, requiring millions of dollars of investment and a sizable infrastructure. Auctiva Founder and CEO, Jeff Schlicht, says, "AMP allows developers to create whatever it is that excites them for the e-commerce world. By releasing AMP we hope to open a new range of possibilities and reinvigorate innovation in the e-commerce space."
As an example of what AMP can do, Auctiva is also announcing the beta release of Elefy (http://www.elefy.com), a marketplace with a search-driven interface. Other AMP projects currently in development by Auctiva and its partners include a marketplace for vintage items and another focusing on eco-friendly "green" products.
A key feature of AMP is that the items for sale on the platform come from multiple "inventory providers." It is this feature that allows AMP to launch with over half a million items from Auctiva Commerce stores and from launch partner BuyitSellit. "AMP will allow our sellers to reach buyers in multiple locations, without a seller having to do any additional work," says Greg Sisung, President of BuyitSellit, LLC, "It took minimal effort to integrate with AMP, and now our sellers will see their items in new marketplaces as they are developed."
With developers able to build apps and marketplaces of all kinds, AMP seeks to put sellers' items all over the Web instead of locking sellers into one site. Open development on AMP not only allows for multiple marketplaces, but also apps to reach mobile users, and widgets to target specific audiences on social networking sites and blogs. "Developers are creative people," says AMP Platform Manager, Alan Lewis, formerly with eBay, "We have only scratched the surface of what AMP can do."
About Auctiva:
Auctiva has been a leader in the online marketplace for over 10 years, rising to become the largest eBay Certified Solutions provider. Auctiva provides software tools that make it simple and easy to sell on and off eBay. Auctiva's eBay tools include many time- and money-saving features as well as powerful marketing and sales management solutions. Auctiva's off-eBay stores allow sellers to set up and easily manage their own e-commerce store while building their brand and driving repeat business. For more information, visit http://www.auctiva.com and http://www.poweredbyamp.com.
###