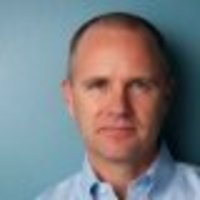 San Francisco, CA (Vocus) October 27, 2010
Vizu Corporation (http://www.brandlift.com), a San Francisco-based company providing a real-time online brand advertising effectiveness platform to advertisers and publishers, today announced that John Moffett has joined the company as Chief Financial Officer.
"At Digg I saw firsthand how important valid performance metrics are to digital media advertisers. Advertisers need to understand whether and how their brands are connecting with the audiences they target, and Vizu offers real-time, leading edge technology that delivers an objective understanding of campaign effectiveness," said Moffett. "Brand advertising is a huge opportunity for the online space and needs technologies such as Vizu's to reach its potential."
Leading brands, agencies, ad networks, and publishers leverage Vizu's Ad Catalyst solution, part of the company's brand advertising effectiveness platform, to measure and optimize the effectiveness of online brand advertising efforts in real time. Ad Catalyst measures the Brand Lift generated by online advertising campaigns, replacing click-through rates with a much more appropriate metric for brand advertisers. As Brand Lift data is available in real time, it also enables in-market optimization of campaigns. Leveraging an intuitive dashboard, the contribution of different creative, messages, targeting, and frequency to overall campaign performance can quickly be evaluated and adjustments made to ensure both Brand Lift and return on advertising spend are maximized.
As a long-time senior financial executive with significant experience in high-technology and digital media, Moffett brings a wealth of experience to the Vizu executive team. Moffett started his career in the financial world with roles at KPMG and Wells Fargo Bank in the Controller's Group. Prior to joining Vizu, Moffett was most recently at Digg, a social content aggregator, where he served for five years as the Chief Financial Officer. While at Digg, Moffett led the company's financial, legal, and human resources departments.
"John's deep understanding of what it takes for ad supported online publishers to grow their businesses by delivering effective advertising programs will help Vizu better serve our customers," said Dan Beltramo, co-founder and CEO of Vizu. "We are happy to have him on board."
About Vizu Corporation
Vizu Corporation provides a powerful technology platform that allows brands, advertising and media agencies, online publishers, and ad networks to improve the efficiency and effectiveness of the online brand building process. Vizu's brand advertising effectiveness platform is used to measure and optimize online brand advertising campaigns in real-time, and supports all key processes in the advertising lifecycle, including audience profiling, targeting, creative testing, campaign measurement, and media optimization. For more information about Vizu, please visit http://www.brandlift.com.
###