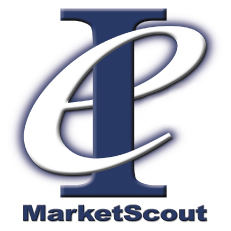 Prior to the Entrepreneurial Insurance Symposium, there wasn't a venue where the insurance industry could come together to focus on innovative concepts
Dallas, TX (PRWEB) August 22, 2012
Every year in September, MarketScout hosts the Entrepreneurial Insurance Symposium. Held in Dallas on September 11-12, the two-day event will offer insights from the insurance industry's most innovative executives, their views on innovation, and their personal experiences and challenges as they built their individual companies and careers. The Symposium will be an excellent platform to discuss cutting edge topics in the insurance industry. The distinguished lineup of speakers includes:
Murli Buluswar, Chief Science Officer – Chartis
Susan Chmieleski, President U.S. Professional Lines – Allied World Assurance Company (US), Inc.
Thomas W. Corbett, Chairman & CEO – Alliant Insurance Services, Inc.
Adam DeGraide, CEO and Founder – Astonish Results
Craig Fundum, President of Commercial Markets & Customer Industry Segments – Zurich North America
Dr. Robert P. Hartwig, President – Insurance Information Institute
David A. Jordan, President – Vela Insurance Services
Lawrence D. Lenihan, Jr., Managing Director – FirstMark Capital
Eaun Menzies, CEO – Vertafore
Richard Schmitzer, President & CEO – James River Insurance Company
Michael Scala, President, Intermediary Distribution – QBE the Americas
Greg Toczydlowski, President - Personal Insurance – Travelers
Hank Watkins, President – Lloyd's North America, Inc.
Kevin T. Westrope, President & CEO – Westrope
"Innovation and entrepreneurialism is an often discussed, yet seldom implemented area of the insurance industry," said Richard Kerr, CEO of MarketScout and founder of the Entrepreneurial Insurance Symposium. "Prior to the Entrepreneurial Insurance Symposium, there wasn't a venue where the insurance industry could come together to focus on innovative concepts. Insurers, MGAs, program managers, retail agents and wholesale brokers attend the symposium to network and capture new ideas which will help them grow their business."
MarketScout has hosted the Entrepreneurial Insurance Symposium since 2007 in an effort to promote innovation within the insurance industry. MarketScout and the sponsors of the symposium also support entrepreneurs launching new concepts or expanding their business models through the Entrepreneurial Insurance Alliance.
Attendees have the opportunity to secure a CIC/CRM update and CE credits. Registration is now open and includes access to all presentation sessions, the Networking Exhibit Mall, breakfasts, executive luncheon, and cocktail reception. Those interested in attending are encouraged to register now as space is limited.
Innovation Partners in MarketScout's 2012 Entrepreneurial Insurance Symposium include Business Insurance, Lloyd's of London, The National Alliance for Insurance Education and Research, QBE and Vertafore. Additional insurance company sponsors include ACE Private Risk Services, Allied World Assurance Company, Astonish Results, Chartis, Lexington Insurance, Way Construction and Zurich. Decus, Emecore Group, Guildford Specialty, Ironshore, James River Insurance, Seneca Insurance, StoneRidge Advisors, Torus, Tower Group, Travelers, V3 Insurance Partners and Vela Insurance provided support as well.
To register for the 2012 Entrepreneurial Insurance Symposium or for more information, please visit http://www.eInsuranceSymposium.com/EIS12/Register.
About MarketScout
MarketScout is an insurance distribution and underwriting company headquartered in Dallas, Texas. The firm owns and operates the MarketScout Exchange at http://www.MarketScout.com as well as over 40 other online and traditional underwriting and distribution venues. In 2010, MarketScout launched MarketScout Wholesale, LLC (MSW) to complement its electronic underwriting and distribution strategy. MarketScout and MSW have offices in Arizona, Arkansas, California, Connecticut, Florida, Indiana, Illinois, Louisiana, New York, Oregon, Texas and Washington D.C.