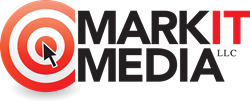 Markit Media offers Loyalty Cards for money off purchases towards business promotion.
Phoenix, Arizona (PRWEB) April 28, 2014
Markit Media today launches its new customer loyalty program for use at the Scottsdale, Arizona location. The new loyalty program offers benefits to any customer looking for marketing services such as printing, website design, SEO, public relations and more. Members of the loyalty program will accumulate points each time they shop and the first 150 new members will receive $25. The $25 rewards can be redeemed on all services offered and are issued the moment earned for use the very next day.
"Through our new loyalty rewards program, Markit Media is reinforcing our commitment to our customers," said Steve Conn, co-owner. "We want to recognize those customers who continue to be loyal to our brand and engage new customers by offering a very distinctive program."
Loyalty members will receive one (1) point for every dollar spent with Markit Media and will be recognized with an additional kickback of cash on their card at the end of each month. The amount will be 5% of all purchases, valid for 90 days. There will be exclusive savings and bonus rewards offered for specially promoted products and services, with no limit on the amount that customers may earn.
Additionally, card members who spend during the months of May, June and July are automatically entered to win a $100 gift card to use towards for marketing services; there will be an alternative means of entry via mail.
Benefits of Markit Media's loyalty program:

Earn 5% cash back on all purchases for use on future purchases
$25 free for the first 150 members – for use towards any one-time future purchase
Earn money while you spend on regular business expenses
Earn 1 Point for every $1 spent
Earn bonus rewards on specialty products and services
Priority status on printing
Qualify to receive an additional yearly bonus on printing, marketing or PR services
No limits on how much you can earn
About Markit Media
Markit Media is a full service marketing, design, public relations firm located in Scottsdale, Arizona. Founded in 2009, Markit Media helps businesses grow by cultivating awareness and providing custom business development in Arizona and across the country. For additional information about Markit Media please visit http://www.markitmedia.com or call 480.245.4287.
###