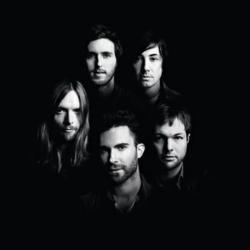 Find great seats now at Tickettweet.com to see Maroon 5 on Tour with Kelly Clarkson
(PRWEB) April 06, 2013
Maroon 5 Tickets are in high demand as the group teams up with Kelly Clarkson to launch the 2013 "Honda Civic" tour on August 1 in St Louis, MO at the Verizon Wireless Amphitheater. The tour also features performances by PJ Morton, Rozzi Crane, and The Voice finalist Tony Lucca. The 31-date Honda Civic Tour is scheduled to make stops throughout North America, including stops in: Pittsburgh, Chicago, Cleveland, Detroit, Scranton, Charlotte, Tampa, Austin, Houston, Dallas, Denver and Portland. Ticket Tweet has tickets available now for all Maroon 5 Tour stops, including tickets to sold out venues.
The Honda Civic Tour marks its 12th year of providing fans a summer outdoor concert experience. "I think the live outdoor kind of summer vibe is always different than the indoor arena tour because there's less emphasis on production and more on live music," frontman Adam Levine said in an interview. "It's kind of the purist form of a tour `cause there's not too many bells and whistles." Last year the Honda Civic Tour was headlined by Linkin Park and Incubus.
Both Maroon 5 and Kelly Clarkson were highly active on the Billboard charts in 2012. Maroon 5's fourth studio album, Overexposed, included hit songs "Payphone," "Daylight" and "One More Night." Kelly Clarkson's top song hits included "Stronger (What Doesn't Kill You)", "Dark Side" and "Catch My Breath." Most recently, Maroon 5 frontman Adam Levine returned back to season four of The Voice as a coach, while Clarkson announced a new Greatest Hits single, "People Like Us."
Tickets to Honda Civic North American Tour are in high demand as tour vendors anticipate sold out shows across the country. Fans are encouraged to purchase tickets now to get the seats they want at an affordable price.
About Ticket Tweet: Ticket Tweet is a major source for Concert, Theater, Sports, and Event tickets in the secondary market. As a leader in the secondary ticket market, Ticket Tweet has tickets available now for all shows on the Maroon 5 Tour, including hard to find Fan Packages and VIP Packages. Ticket Tweet aggregates results from all major ticket source inventories to bring customers the best possible seat choices, and a convenient single point of contact. So don't wait. Lock in your Maroon 5 Tickets now at http://www.TicketTweet.com