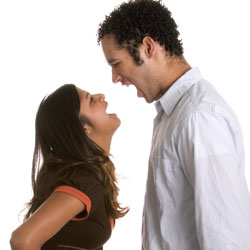 The key to developing healthy marriages is constant growth, both as individuals and as a couple
(PRWEB) October 17, 2007
Calgary, AB The well renowned website for advice about everything important now has new cause to become the number one marriage advice website. In a world where the divorce rate is higher than the number of twenty fifth anniversaries, marriage columns that are useful to the community are in high demand.
"The key to developing healthy marriages is constant growth, both as individuals and as a couple," explains Dr. Emmet Johanna, an expert in the field of relational development, "The key to growth is utilizing perpetual resources such as those found in various media that aim to encourage development and desire." With just a few mouse clicks, the resources are now readily available to anyone who seeks them out.
With an emphasis on growth and development for couples, the Professor's House new Marriage Advice Section is able to offer married couples the launching pad for relative discussion, scenario understanding, and tips and advice that fall into everything from the most common categories to those that are often considered family secrets. Opening up the grounds for further discussion is the open forum, a online community of individuals seeking healthier relationships with their spouses through honest communication and advice.
What makes this website more than just a run of the mill marriage advice column? For starters, the contributors are willing to go to the ends of the earth to bring readers some of the most up to date research, information, and practical advice. Probing further, many readers will find that many topics are offered from various points of view, which offers advice to those with different viewpoints on the issues that married couples face. After all, any website can offer blanket advice, but how many are willing to dive deeper into the land of uncomfortable to facilitate the two most important factors in a marriage; communication and growth?
The growth of this website can not be ignored. While it started out as a brilliant idea to offer consumers advice about everything and anything that relates to living a full, healthy life. Now, after a short time in the public's eye, it is rapidly becoming one of the fastest growing trusted names in "life coaching websites." With a strong following and a growing community of forum users, it won't be long before the term personal growth becomes synonymous with The Professor's House.
Naturally, one single website can not solve the divorce rate dilemma, now could it? In a perfect world, if all marriages could seek out the appropriate resources before they became troubled marriages…who knows what could happen. The most fundamental element in building a healthy marriage is simply knowing where the resources exist that help build stronger relationships. Websites such as The Marriage Section of the Professor's House is proud to be recognized as one of those vital resources.
About The Professors House
Professor's House was created by experienced web developer David Beart, who wanted to create a family website that dealt with everything that happens in the home. The result is an all-encompassing resource that has the ability to grow as more visitors discover the site. The subject matter is diverse and covers many aspects of family life: from marriage advice to child rearing to finances, home décor, food, pets and gardening. Professor's House not only offers a library of articles, but a variety of visitor forums. For more information, please visit http://www.professorshouse.com.
###