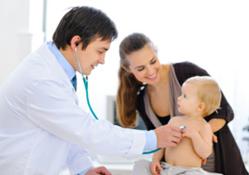 With so much at stake, there's been a lot of misinformation. This is making it difficult for business owners to grasp what the legislation truly means for their companies and what they can expect once the law kicks into high gear in 2014.
San Diego, CA (PRWEB) September 29, 2012
With the 2012 presidential election just over a month away, President Obama and his policies are under more scrutiny than ever. One of the biggest initiatives to come out of the current administration is health care reform, popularly known as Obamacare. Marrs Maddock, a San Diego insurance agency, has released a list of the most commonly held misconceptions regarding Obamacare after realizing a great deal of confusion exists regarding what it means for individuals and small businesses.
"With so much at stake for politicians, consumers, advocacy groups, business owners and carriers, there's been a lot of misinformation thrown into the public sphere regarding the legislation," said Neal Stehly, Executive Vice President of the Benefits Division. "This is making it difficult for business owners to grasp what the legislation truly means for their companies and what they can expect once the law kicks into high gear in 2014."
Marrs Maddocks' top five Obamacare misconceptions are:
1. It's called Obamacare. It's actually two separate acts: the Patient Protection and Affordable Care Act (PPACA), which is primarily intended to decrease the number of uninsured Americans and reduce health insurance costs, and the Health Care and Education Reconciliation Act.
2. If the administration changes, the whole thing will go away. If Obama isn't reelected, expect certain aspects of the legislation to be challenged, but it's unlikely to be repealed. While there's been much made of the differences of opinion on both sides, there are several areas that are either agreed on or fiercely protected by special interests.
3. Health insurance is going to be cheaper. Health insurance, like most insurance, is priced on the basis of risk to the carrier. Healthcare costs will only go down if risk is reduced or spread out. While the latter will occur, there are several provisions in the bill that add up quite quickly, and its $1.2 trillion price tag only covers the cost of the healthcare provided. "There's nothing that indicates how the government plans on covering the infrastructure costs created by the act," Maddocks noted. "Individuals may not save anything, but may end up spending more."
4. Employers will drop their healthcare due to subsidies. It's true that the cost of the employer penalty may work out to be less than the cost to provide healthcare, but many companies provide healthcare to their employees now because they want to offer a benefit that attracts and retains talent. Employers have never been forced to offer coverage, yet most do. "We find it hard to believe that a company will 'cut off their nose to spite their face,' so to speak," Maddocks said. "Our legislators who are speaking to larger businesses are finding they're not very concerned about the employer mandates, because they already offer adequate coverage and contribute a significant amount to the premium."
5. There's nothing good about healthcare reform. There's plenty to like about the PPACA, such as the increased use of electronic medical records, the fact that adult-dependent children can stay on their parent's plan until age 26 and children can't be denied coverage on the basis of a pre-existing condition. These initiatives have been popular with healthcare proponents and opponents.
Marrs Maddocks & Associates is a San Diego insurance agency with over 300 years of combined experience. MM&A offers business insurance, workers comp, personal insurance, and employee group benefits. We help business owners identify exposures, reveal unrecognized problems, and establish unanticipated solutions.