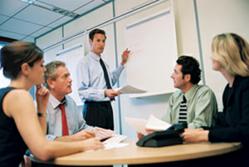 In many cases, insurance can be the difference between going out of business and keeping your head above water.
San Diego, CA (PRWEB) August 30, 2012
Business insurance is one of the most important investments owners make when starting a business. Marrs Maddocks & Associates, a San Diego Insurance firm, warns new business owners about the necessity of obtaining the proper coverage. "Insurance can protect you from severe financial loss," explains Nancy Maddocks, Agency Principal. "In many cases, insurance can be the difference between going out of business and keeping your head above water." With so many different kinds of insurance and policies, understanding what type of insurance is necessary can be overwhelming.
Marrs Maddocks & Associates has put together a list of the basic kinds of insurance businesses should consider. The list covers the basic kinds of insurance that businesses use, what they mean and who they protect. Maddocks cautions, "Keep in mind that every business is different and the kind of coverage you might need could vary greatly."
New business owners or those looking to purchase insurance, are likely to need the following types of insurance:

Liability Insurance – Provides coverage for defense costs and damages, for which you are legally liable, brought by third parties - either due to bodily injuries or property damage. "There are several types of liability insurance all with their own requirements and nuances," explains Maddocks. "The most commonly known forms include General Liability," which is loosely outlined above. "Professional Liability is for those with professional designations, such as doctors, architects, and more," she continues. "EPLI, or Employment Practices Liability Insurance, is necessary for virtually all types of businesses."
Property Insurance – Protects you in the event that property is damaged or stolen. "Property Insurance can include the building your business resides in and the equipment and contents of your business," says Maddocks.
Workers' Compensation – Any employer who has as few as one employee must purchase workers' compensation Insurance at the time the first employee is hired. "A lot of business owners don't realize that they are required by law to have workers' compensation insurance, even if they only have one employee," Maddocks warns. Workers' compensation protects employees for injuries they may sustain on the job and also provides coverage for lost wages sustained as a result of a work-related injury.
Health Insurance – "A lot of employers get frustrated with health insurance due to it's complexities and expense," Maddocks comments. "Think of it this way: If you're providing health insurance, you're not only making sure your workforce is healthier, and thus more productive, but you'll also have a better chance of attracting better employees in the future." Professional insurance brokers work with a variety of carriers and can do the research to find the most competitive rates. "When it comes to insurance, professionals will be able to come up with more creative ways to find a policy that's affordable," advises Maddocks. "If a business owner can afford health insurance, they should buy it. All things considered, employees will almost always choose an employer with health insurance over one that doesn't."
Insure The Owner's Needs – "There are several types of insurance to consider as a business owner," Maddocks explains, "but looking out for your own needs might be the best investment." Disability and health insurance through can be invaluable in the event the owner is hurt. Maddocks challenges owners to think of the repercussions of not having insurance, "After all, if you're not healthy, who's running things? If you're not working, then how are you making money?" Business owners should also pursue the possibility of life insurance. Many businesses structure buy-sell agreements funded by life insurance to provide the financing needed to perpetuate their business in the event of the death of an owner. "The proceeds from a life insurance policy can provide the surviving owners with the capital needed to purchase the business from the estate of the person who passed." Every business should consider this type of insurance, and every attorney should recommend it. "We even have a similar policy at Marrs Maddocks & Associates," adds Maddocks.
Business owners must remember that insurance needs are dependent on the kind of business they own. Policies can vary to a wide degree and are not one-size-fits all propositions. "The one thing to remember is that protection should always trump price," Maddocks advises. "While lower premiums can often mean lower costs, they can also sometimes mean less coverage. Stay protected!"