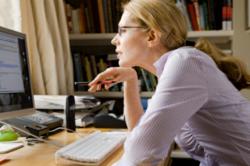 With so many choices, so much to learn and costs to consider, it's becoming increasingly difficult for today's business owner to identify what they need and how much they should be paying.
San Diego, CA (PRWEB) August 22, 2012
Every business owner must consider his or her insurance needs. As health care and other types of insurance become increasingly complex, business owners are looking for help to navigate these waters. Marrs Maddocks & Associates, a San Diego insurance agency, offers business owners tips for seeking the help they need. "Shopping for insurance is a complicated process," comments Nancy Maddocks, Agency Principal. "With so many choices, so much to learn and costs to consider, it's becoming increasingly difficult for today's business owner to identify what they need and how much they should be paying."
Many people chose to buy their insurance directly from the carrier. "If you shop for insurance on your own, you're missing out on the experience and expertise that comes from dealing directly with an agent," Maddocks comments. "Insurance brokers help their clients getting the best value for their money." The following are Marrs Maddocks's top reasons for hiring an insurance broker.
1. Insurance Brokers Keep Costs Down
"One of the most common myths associated with purchasing insurance through a broker is that it's more expensive," states Maddocks. "That's simply not true. In fact – in the overwhelming majority of cases, brokers are less expensive to deal with." The price of business insurance is based almost entirely on risk. Insurance carriers recognize that there is significantly less risk associated with selling insurance through a broker. "Brokers are trained to seek out the right policies for their clients," explains Maddocks. "They avoid under-insuring their clients. If a client is insured properly, insurance companies avoid unnecessary claims and maintain the correct premium income." Insurance carriers tend to offer their policies at a lower rate when a business purchases through a broker.
2. Personal Relationships Make a Big Difference
Millions of dollars are wasted every year due to persons being both under- and over-insured. "Brokers provide their clients with the correct coverage," Maddocks states. "Brokers are professionally trained to cater insurance policies to the exact needs of their clients. Big insurance carriers can't match this level of service."
Because insurance brokers are usually much smaller companies than insurance carriers, brokers have a better opportunity to develop relationships with their clients. "When dealing with large companies, your problems are often falling back on massive call centers where the operators have little to no experience with insurance," comments Maddocks. "That's not the case when you're dealing with a broker, where you can often contact them directly, getting the answers you need and most importantly, an advocate who can deal with carriers for you."
3. Having a Middleman is Important
"When you need medical advice, you seek out the advice of a doctor. When you need legal advice, you look for a lawyer," Maddocks explains. "Why? Because industry experts are important, especially when the stakes are high. Insurance is no different." Brokers work with multiple insurance carriers. "This experience gives brokers knowledge about carriers' individual strengths and weaknesses. Not only does this help brokers find the correct coverage for the best price, but in the event that a disagreement or dispute arises, they'll know who to talk to about what and when."
Many business owners think that buying insurance directly is the prudent thing to do. "This simply not true," states Maddocks. "In the world of insurance, things aren't as simple as they may seem. Having a trusted, certified professional can make a huge difference – not just in cost, but in personalized service and guidance as well."
Marrs Maddocks & Associates is an independent San Diego insurance agency with over 300 years of combined experience. Marrs Maddocks offers an educated, committed team that puts their clients first. They offer both business insurance and personal insurance from all of the major carriers.