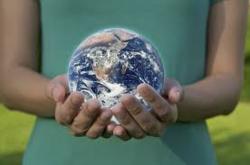 In top-earning Fortune 500 companies, the more money corporations make, the more women there are in executive positions. When you have female leadership in harmony with male leadership, cooperating together, the bottom line increases. John Gray, Ph.D.
(PRWEB) March 15, 2012
John Gray, Ph.D, Bestselling Author of Men are from Mars, Women are from Venus, states "It's a fact. Men and Women are wired differently. While in a business role, women are often called to act as men, it goes against their biology and their brain."
"The world will be saved by the Western woman" - Dalai Lama, 2009
It's true. Women are shaping the future of our planet. John Gray, Ph.D, Bestselling Author of Men are from Mars, Women are from Venus, quotes "I feel a greater emphasis today on feelings, emotions, love, creativity, and spiritual connections. Femininity." 
In a free Feminine Power Success teleclass, Karen will share how women can stay connected to the gifts and skills of their femininity, without giving up their authenticity. This enables women to lead their lives authentically and contribute their gifts fully, whether they are working professionals, mothers or entrepreneurs. It starts with women leading as women, using their unique talents of collaboration, sharing, sensitivity, creativity and social recognition.
Women feel the pressure to act like men to achieve success. There is also a negative correlation between likeability and success as a woman, quotes the COO of Facebook, Sheryl Sandberg In this teleclass, women will learn how to have more without working harder…and with way more fun!
Women often say "yes" before really thinking about what is on their plate and how many other tasks are waiting in the sidelines.
Women will learn how to tap into an inner feminine power that will allow them to live full out and "have it all"…their way. This is an invitation for women to join Karen Leckie to hear how to tap into their feminine energy to create a balance of peace, playfulness and prosperity in their lives and businesses while serving in an enormous way.
This Free Event is taking place Thurs. March 15 11 AM PT / 12 PM MT/ 1PM CT/ 2PM ET.
This teleclass is full of valuable tools and strategies that women can apply to THEIR life and business to create authentic and immense success…on their terms. Be ready to be inspired and women can learn how to tap into their own Superwoman through their unique strengths as a woman.
Mars Venus Now
http://www.MarsVenusNow.com
Markham Executive Offices
400-3601 Hwy 7 East
Markham, Ontario
Canada, L3R 0M3
(416)-855-2659