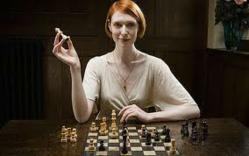 (PRWEB) April 05, 2012
Karen Leckie, Mars Venus Sales Trainer, will teach a workshop entitled "The Secret to Sales" in the Greater Toronto Area. This workshop will examine beliefs about salespeople and money, with a focus on the latter. One very popular consultative sales methodology will be reviewed in depth, and every attendee will physically practice the steps in achieving a desired outcome. The sales methodology will emphasize not only the value of questions in the sales process, but also what kind of questions get the best results, and why.
Sales is the engine behind any business and to master sales effectively, professionals always stay up to date and keep learning in sales development settings. "The Secret to Sales" will provide in-depth analysis of how to be authentic in sales and really touch the prospect's greatest challenge or set of needs.
In an interactive style, participants will discuss and develop a sales process and 'why' a defined process is a critical element in the achievement of any sales goal.
Sales professionals and business owners will learn: why a defined sales process is required, how to build a sales process that fits you, the four types of Salespeople and being a professional salesperson. The workshop will cover beliefs about Sales, Money and Salespeople, how to employ a consultative selling style and how practicing the consultative style pays off.
This in depth workshop will provide you with practical ideas and proven sales strategies that can be immediately applied to any business or sales situation. Working with real examples, the workshop participants will learn how to work sales backwards based on needs and how to use problem solving in sales.
This event is full of tools and strategies on how to sell with authenticity and fulfilling clients' needs! Be ready to examine your sales process and how to improve your sales conversion!
Mars Venus Now
http://www.MarsVenusNow.com
Markham Executive Offices
400-3601 Hwy 7 East
Markham, Ontario
Canada, L3R 0M3
(416)-855-2659