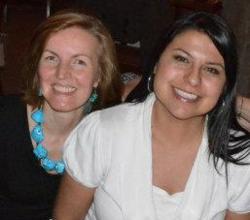 The "New Superwoman" - The Path to Peace, Playfulness and Prosperity in Business and Life - Life Changing Tools to go from Overwhelm to Superwoman!
(PRWEB) February 16, 2012
Dr. John Gray, bestselling author of "Men are from Mars, Women are from Venus," states "It's a fact. Men and Women are wired differently. While in a business role, women are often called to act as men, it goes against their biology and their brain."
Women feel the pressure to perform well in all their multiple roles and there is an expectation that women should do and be everything to everyone. In this telesummit, hosted by Maribel Jimenez, women will learn how to have more without working harder and with way more fun. Register here - http://thenewsuperwoman.com/ 
Women often say "yes" before really thinking about what is on their plate and how many other tasks are waiting in the sidelines.
Women have been working really hard to manage the many roles they may have like being a professional, an entrepreneur, a spouse, possibly a mother and partner and the list may go on. What if there was a new way to experience all their roles as a woman?
Women will learn how to tap into an inner power that will allow them to live full out and "have it all"…their way. Join Karen Leckie as a guest speaker for The "New Superwoman" Telesummit to hear from women on how they overcame self-sabotage, limiting beliefs, and tapped into their feminine energy to create a balance of peace, playfulness and prosperity in their lives and businesses while serving in an enormous way.
This Free Event is taking place from Feb. 21 – April 5th.
It isn't just a series of interviews, it's a 7-week path to take women from overwhelm to balance and it can happen in minutes. Click here to sign up.
This event is full of valuable tools and strategies that women can apply to their lives and businesses to create authentic and immense success on their terms. Be ready to be inspired and tap into your own Superwoman.
Click here to sign up for the "New Superwoman" Telesummit for increased peace, playfulness and prosperity in your business and life.
Mars Venus Now
http://www.MarsVenusNow.com
Markham Executive Offices
400-3601 Hwy 7 East
Markham, Ontario
Canada, L3R 0M3
(416)-855-2659
###