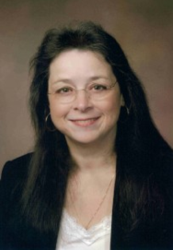 The Cape is more than just a place to live, it's a way of life...
Harwich, Mass. (PRWEB) January 08, 2013
Homebuyers and sellers looking for information and insights on the Cape Cod real estate market can now access a new resource, BuyCapeRealEstate.com. Launched by leading local Realtor Martha Knapp, an expert in waterfront real estate, luxury homes and other residential properties throughout the region, the new website serves as a guide to the Cape Cod area and its wide range of housing and lifestyle options.
"The Cape is more than just a place to live, it's a way of life," says Knapp. "What's more, we have so many different communities here and each one has its own distinct personality. This is something that I've tried to convey on my new site. If you're thinking of investing in Harwich real estate, for example, you will find that the town is actually composed of seven villages and they each have their own housing inventory."
Built to be a one-stop resource for buyers and sellers, the new site is easy to navigate and offers a wealth of features. Here visitors can search for area properties such as Chatham real estate, access a variety of home-buying and selling guides, learn more about Cape Cod and its towns, get the latest market data, and more.
"Whether you're thinking of selling your property in Brewster or Dennis or you need help finding the right luxury or waterfront home in Harwich Port, I will be more than happy to serve as your guide to the region," she says. "I invite you to use my new site to start looking for the right home or to get home-selling tips and I urge you to contact me anytime if you need more in-depth information about particular properties and neighborhoods."
For more information on Martha Knapp's wide range of services and to start browsing for currently available real estate, explore the site and get in touch with her today.