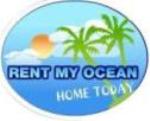 New technology for Rent My Ocean Home Today in Martha's Vineyard
Martha's Vineyard, MA (PRWEB) September 15, 2012
Rent My Vacation Home.com has 83 websites throughout the United States and is once again adding its technology to all 83 of them. These 83 websites are located in every state and every city in the United States. Together with the technology that they have patented vacationers now don't need to cram their family into a small motel room.
This new technology enables vacationers to use their credit card for a reservation while getting insurance that covers the home and the reservation in case of cancellation. With the new locking system being offered by Rent My Vacation Home.com a simple code is given on the Internet to unlock the door. The code only works during the stay of the vacationer and then does not work any longer. There is no need for vacationers to look in the mailbox for a key and then constantly worry about getting their deposit back.
No longer does a vacation homeowner have to worry about receiving the key back and sending the deposit back. Now all that is handled over the Internet just like Holiday Inn and Marriott. The new system enables the vacation homeowners to accept credit cards and use a reservation system that national hotels use. The codes are also given dry-cleaning company so that they can clean the room after the stay and the code reports back that the room is clean and the made has been there.
To be part of America's largest network for vacation homeowners is free for 30 days so vacation homeowners can see how the reservation system works. After that its only $16 a month and vacation homeowners can cancel at any time and there is no commission paid.
The websites that Rent My Vacation Home is building throughout the United States has a lot more than just vacation homes. The sites typically have golfing, transportation, beaches, time and temperature, rental cars and airline information. The vacationer no longer has to check all over the web to find a home and then all over the web again to figure out where to go and how to get there. All of this is now handled by one network called Rent My Vacation Home.com made up of people who on vacation homes.
Rent My Ocean Home Today is located at:
http://www.rentmyoceanhometoday.com
North Line Road
Suite 15,
Edgartown, MA. 02539
1-508 -939-3492
Rent My Vacation Home is located at:
20915 Quince Court
Callaway, Maryland, 20620
info(at)rentmyvacationhome(dot)com
http://www.rentmyvacationhome.com
Phone; 800-699-7684