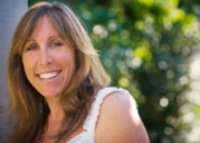 I'm a firm believer that relevant conversations are taking place all around you - whether you're participating or not. With my new blog and vlog, I'm excited to host some of these conversations and hope many others will join in with their opinions
Redmond, Wash. (Vocus) February 25, 2009
Marty Collins, group marketing manager and social media strategist for Windows at Microsoft, lives and breaths social media. She has helped execute Windows with a 365/24/7 approach to online consumer engagement and is doing the same for her enhanced blog, Marketing Today , where she shares her insight into social media marketing.
"Two years ago I jumped into the wonderful world of social media because I realized it was the future of marketing and was really passionate about where it could take us as an organization," said Collins. "My site is a place for me to share the challenges I've faced and the lessons I've learned. I also enjoy talking and interacting with others about the bigger picture of social media, what other brands are doing well - or not so well - and interesting trends."
In addition to frequent blog posts, the site prominently features new video postings from the recently launched "Mission Possible" vlog, a first-person account of how Marty is trying to wrap her brain around social media and how to use it to engage customers.
The series is currently exploring how Marty and her team created The Clubhouse , an online community for avid Windows Live users that lets members share their experiences, practical tips and insights. This user-generated content is featured on WindowsLive.com and streamed into public Windows sites to help others learn new ways to get more value from using Microsoft Windows products and services. Future episodes will also explore topics such as the "new" marketing mix, how to evaluate your social media investment and handling honest customer feedback in an online public forum.
"I'm a firm believer that relevant conversations are taking place all around you - whether you're participating or not. With my new blog and vlog, I'm excited to host some of these conversations and hope many others will join in with their opinions," said Collins.
To view the blog and join the conversation, visit http://www.marty-collins.com.
# # #