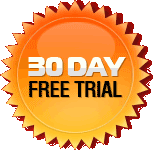 Rent My Vacation Home offers free membership Trial for New Orleans Mardi Gras Homeowners & all of USA.
New Orleans, LA (PRWEB) February 16, 2012
Mardi Gras 2012 is one of the most important Carnival celebrations that New Orleans has ever had. Rent My Vacation Home dot com has been renting vacation homes in New Orleans for 25 years. Be part of the action on Bourbon Street and part of the revival of New Orleans. New Orleans will be celebrating and the world will be celebrating with them.
Mardi Gras is the hottest time of the year to be in New Orleans, and the only place to party is above the crowds on bourbon street in a private balcony. Rent My Vacation Home dot com offers free membership to New Orleans Mardi Gras homeowners and all of the USA. Louisiana's soul is deep and spicy with a unique blend of cultures, cuisines and celebrations that bring waves of tourists every year and keep residents tied to this colorful southern state.
Although it only comes once a year, the celebration of Mardi Gras symbolizes the spirit of Louisiana. When the French brought Mardi Gras to the region, it was just a carnival celebrated the day before Lent. But New Orleans transformed the simple celebration into an extravagant festival with parades, music, parties, street dances and elaborate costumes. The madness extends beyond New Orleans; other towns throughout the state host their own festive Mardi Gras celebrations. With its rich heritage of Creole, Cajun and French, Louisiana life is spiced up with foods like gumbo, andouille sausage, etouffees, sauce piquantes, cayenne pepper, Tabasco and crawfish. The senses tingle and bodies move to the beat with the sounds of jazz, blues and zydeco. Rent My Vacation Home dot com offers free membership for New Orleans Mardi Gras Homeowners due to the biggest demand the company has ever had.
With a population of nearly half a million, New Orleans is the largest city in Louisiana, and undeniably its most famous, thanks to the annual Mardi Gras celebration. New Orleans' history, nightlife and Old World charm make it a magical place to live. The cobblestone streets of the historic French Quarter, world-class museums and galleries, architecture that ranges from opulent to whimsical. This city has it all. Ambitious programs to renovate abandoned and blighted properties throughout New Orleans mean there is an increase in homes to buy or rent. There are also plenty of choices for rent my vacation home in New Orleans, but they don't come cheap; the average rent for two-bedroom apartments is $1000. Rent My Vacation Home dot com offers free membership for New Orleans Mardi Gras Homeowners.
###