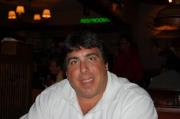 RMVH Maryland Vacation Home Rentals will be at the Ocean City Beach Maze
Washington, DC (PRWEB) October 17, 2012
As one of the Rent My Vacation Home.com offices there is new technology and ease of reservation for vacation rentals. This new technology guarantees the vacationer and vacation home owner a professional relationship while showing and renting their home with no commission.
Rent My Vacation Home is the largest vacation home rental network in America. Families no longer need to stay in a small hotel room they can rent now houses the same way with the same reservation system. The company has 83 offices in the United States.
There is at least one office in every state and some states have as many as 15 offices. Rent My Vacation Home is the leader in the industry. No longer do vacationers have to search 83 different websites to get the best price.It is done with one search at Rent My Vacation Home dot com.
Because of this sale vacation homeowners throughout the United States can join now for free for 30 days and then only $16 a month with no contract. Vacationers can now save their search from all 83 websites with one click.
Insurance is automatically offered free and there is no deposit at ease of checkout. Vacationers can also use their credit card to make the reservation and are guaranteed to stay at the home. The network contains information about food nightlife and entertainment.
The RVH Maryland office is located at:
RMVH Maryland
12417 Ocean Gateway, #B11, Suite 128
Ocean City, Maryland 21842
410-202-8830
or 800-699-7684
http://www.rmvhmaryland.com
info(at)rmvhmaryland(com)com
http://www.rentmyvacationhome.com/
"By Jay Kalin"