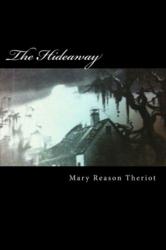 I truly hope you enjoy reading my books as much as I have enjoyed writing them.
New Orleans, LA (PRWEB) September 10, 2012
Jordan Sanders is a detective on the police force of Hope, Louisiana, and she's just been assigned to the case of her career. The bodies of missing young women have begun to turn up, mutilated and displayed for all to see, and Detective Sanders suspects that there's a serial killer on the loose in the small town she has sworn to protect.
Convinced that the capture of the madman behind the heinous crimes will be the boost her career needs to get her promoted to Sheriff, Jordan pursues the killer relentlessly. When the investigation hits a dead end, the FBI must be called in to assist the small police department in finding the murderer. An agent with experience in the field, Alex Hamilton travels to Hope expecting to catch a killer, and finds himself caught up in an intense attraction to Detective Sanders.
Agent Hamilton soon realizes that he's not the only one who has noticed Jordan Sanders; he begins to suspect that the killer has, too. Will he be able to put the serial murderer behind bars before he can get to Detective Sanders, who is more vulnerable than she would ever believe?
Readers will be turning the pages of this fast-paced, steamy and suspenseful novel in a race to get to the gripping conclusion. The Hideaway is now available on eBook for readers everywhere.
Mary Reason Theriot
Louisiana-native, Mary Reason Theriot has lived in various states with her husband's United States Coast Guard career. Until being diagnosed with Multiple Sclerosis in 2001, she worked in the legal field. Encouraged to write by her youngest child, she calls writing "great therapy for my own personal fight against MS." The Hideway is her debut novel.
Follow Mary Reason Theriot on Twitter @Mktheriot.
Read Mary Reason Theriot's blog at http://maryreasontheriot.me/.
View Mary Reason Theriot's YouTube channel at http://youtu.be/9g-9BeO3r9w.