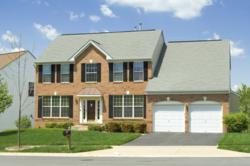 Maryland HARP Lender speeds up underwriting time for underwater homeowners.
Baltimore, Maryland (PRWEB) October 15, 2012
Executive Lending Services, Inc., an approved HARP lender in Maryland, is emerging as a leader in the lending industry for expediting the refinance process and offering convenient alternatives to Maryland homeowners who are eligible for assistance from the Harp Affordable Refinance Program (HARP 2.0).
Recent HARP 2.0 updates have expanded refinance eligibility requirements that make it easier for lenders to refinance mortgages that have little or no equity. Now, President Obama's #myrefi program is expected to help even more responsible Maryland homeowners take advantage of record-low interest rates.
The Federal Housing Finance Agency (FHFA) reported that in the first half of 2012, Fannie Mae and Freddie Mac refinanced 422,969 loans through HARP, which is more than all HARP refinances in 2011.
HARP was initially created in 2009 to allow borrowers the option of refinancing regardless of their equity position, although it came with a loan to value cap of 125%. Under the new HARP 2.0 guidelines that were updated in October 2011, borrowers can refinance regardless of home value.
Key Maryland HARP Program Updates:
-To be eligible for HARP 2.0, borrowers need to meet the following requirements:
1) Their first mortgage loan is owned or guaranteed by Fannie Mae or Freddie Mac.
2) The loan was sold to Fannie Mae or Freddie Mac before May 31, 2009.
3) They have to be current on their mortgage payments.
4) Must have minimal equity in your home.
5) All mortgage payments made on time in the last 6 months.
6) No sixty (60) day late payments in the past 12 months.
CLICK HERE - to check HARP Eligibility
Borrowers who were previously met with disappointment when they were ineligible for refinance will have the additional benefit of bank competition in the fact that homeowners can shop around for the best interest rate vs. being forced to use their current servicer.
According to The White House official site, Maryland homeowners could save more than $3,000 per year by refinancing at today's low rates, and the HARP Program is expected to help up to 7 million underwater borrowers nationwide. However, in the wake of the housing crisis, Maryland homeowners are reluctant to put faith in a government program.
High unemployment rates have also dissuaded borrowers from taking action to refinance. Local Maryland HARP lender John Carter, president of Executive Lending Services, Inc., said, "We do our best to spread the positive news about how HARP is one of the few government programs that is actually reaching a large number of people, but many underwater homeowners have lost faith in the system." If HARP 3 is approved in the near future, Carter believes the refinance benefits will reach more eligible borrowers.
The lengthy process of refinancing through major banks has also made some borrowers reluctant to take advantage of the updated federal requirements. When borrowers contact their primary lenders, it can often take more than two months before the lender receives a final verdict from the lending company, and even then, the lender often tells them that they're not eligible under the current guidelines. Yet, Carter believes that a simple solution would be for originators to ask a few basic questions before putting the refinance proposal in motion. "I believe people just want to know the truth ahead of time, versus sitting on pins and needles for several months just to be let down," he said.
Executive Lending Services Inc. boasts a strong record of expediting the refinance process. "It's amazing the difference a good lender will make with these HARP loans. Some banks take up to 3 months in underwriting, appraisals and never ending paper chasing. Our company is approving HARP refinances within 2 weeks, and so far 100% of my clients have had their appraisal waived."
CLICK HERE - to check HARP Eligibility status.
The updated HARP 2 guidelines have made it possible for homeowners who owe more than 125% of their home's value to refinance; however, Carter said that the majority of Maryland HARP refinances fall within the original HARP 1.0 guidelines of a loan-to-value range between 100% and 110%. "HARP 2 has definitely helped by streamlining the paperwork, reducing appraisal costs, limiting bank liability to encourage lender participation and a number of other positive changes."
Contact John Carter at Executive Lending Services at (888) 223-0636 or online at http://elsmortgage.com/ for additional information about HARP loans and underwater mortgage options.
About HARP Mortgage Lender:
HARP Mortgage Lender (http://harpmortgagelender.com) is a national online network of mortgage professionals and lending institutions who are authorized to participate in the Obama Administration's updated versions of the Home Affordable Refinance Program (HARP 2.0 - 3.0).