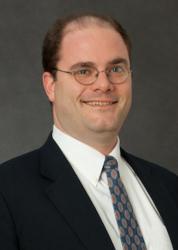 We are delighted that Bill has joined us. His arrival bolsters our litigation practice and he is a perfect strategic fit with our white collar criminal practice
Baltimore, Md. (Vocus/PRWEB) April 18, 2011
Silverman, Thompson, Slutkin & White is pleased to announce that William Sinclair has joined the firm's litigation practice. Sinclair is an experienced litigator who concentrates his practice in the areas of complex civil litigation and white-collar criminal defense. STSW's civil and criminal capabilities are known throughout the US and the firm is highly regarded for its deep legal knowledge, cutting-edge work and highly skilled litigation teams.
"We are delighted that Bill has joined us. His arrival bolsters our litigation practice and he is a perfect strategic fit with our white collar criminal practice," said STSW Managing Partner Steven D. Silverman. "Bill brings a wealth of experience and he enjoys tremendous respect in the legal community. His mix of experience and deep legal knowledge is an excellent match with our firm's strengths."
Mr. Sinclair's practice covers a wide-range of civil and criminal matters in Federal and State courts and before administrative tribunals throughout the country. He has defended numerous corporations, individuals, and public agencies and utilities in toxic tort, environmental, and product liability cases; complex commercial and contract matters; land use disputes; and environmental, health care, and securities enforcement proceedings and investigations and other complex crimes. Mr. Sinclair has also served as plaintiffs' counsel in contract and land use disputes and civil rights cases.
Mr. Sinclair graduated from the University Of Virginia School Of Law, where he was a member of Omicron Delta Kappa, Editor-in-Chief of the Virginia Environmental Law Journal, and Head Commissioner of the North Grounds Softball League, and the University of California at San Diego, where he was Phi Beta Kappa and received Highest Honors in History. While in college, Mr. Sinclair was captain of the Men's Varsity Volleyball team and the recipient of several academic and athletic awards. Mr. Sinclair has also served as an adjunct professor at the University of Maryland School of Law since 2009.
He has published articles including "Who Rules the Roost? CWA Liability After Md. Ruling," Product Liability Law360, Portfolio Media Group (September 2010), "Status Check: Assessing Interior's Implementation of the Energy Policy Act of 2005," Sustainable Development Law & Policy, Vol. VII, Issue 3 (Spring 2007), and "The Future of the "Feeney Amendment" After High Court's Sentencing Rulings," Legal Backgrounder, 2005.
About Silverman, Thompson, Slutkin & White
Maryland based law firm Silverman Thompson Slutkin & White, an AV rated law firm by Martindale-Hubbell, is widely regarded as one of the premier litigation firms in the mid-Atlantic region. They have achieved extraordinary success for their clients across Maryland and throughout the United States. For more information, please visit http://www.mdattorney.com.
Media Inquiries
Karen McGagh
+1.443.632.4217
karen(at)karenmcgagh(dot)com
# # #