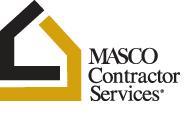 According to KB Home, this is the first time a subcontractor has received this award, and the first time that a manufacturer and subcontractor have shared the award.
Daytona Beach, FL (PRWEB) December 22, 2011
In recognition of their role in advancing home sustainability and energy-efficient home construction, Masco Contractor Services and Owens Corning have been awarded the KB Home Sustainability Award for their installation of the new Owens Corning® EcoTouch® Insulation, the biobased and formaldehyde-free solution that increases home comfort and may deliver up to $220 in heating and cooling bill savings annually1. Sustainability Awards are presented to companies whose environmentally friendly products have made a positive contribution to KB Home's My Home. My Earth.™ strategic environmental initiative.
According to KB Home, this is the first time a subcontractor has received this award, and the first time that a manufacturer and subcontractor have shared the award. The award announcement stated, "The recipients demonstrate integrity, innovation, loyalty, compassion, motivation, dedication, problem solving and strong business acumen." The award was a unanimous decision from all levels of KB Home.
Masco Contractor Services and Owens Corning introduced EcoTouch Insulation as a standard insulation product in a KB Home new community construction project. Each new home built received the new insulation, which required conversion of inventory, training and product specifications.
EcoTouch Insulation is the first fiberglass insulation to be certified by the U.S. Department of Agriculture (USDA) as a biobased product. EcoTouch Insulation is also certified by Scientific Certification Systems to have a minimum of 58 percent total recycled content, with at least 36 percent post-consumer recycled and the remaining pre-consumer recycled glass content. In addition, EcoTouch Insulation is GREENGUARD Children & SchoolsSM certified, verified to be formaldehyde free and contains more than 99 percent natural ingredients (consisting of minerals and plant-based compounds).
About Masco Contractor Services (MCS)
Masco Contractor Services® (MCS) is a group of independent companies that are subsidiaries of Masco Corporation. MCS companies are leading national installers of residential insulation, fireplaces, gutters, garage doors, closet shelving and storage systems, and more. With locations in or near most major metropolitan cities throughout the United States, MCS companies combine top-grade building products with superior installation services for builders and consumers. Additional information is available at: http://www.MascoCS.com.
About Owens Corning
Owens Corning® is a leading global producer of residential and commercial building materials, glass-fiber reinforcements and engineered materials for composite systems. A Fortune® 500 company for 57 consecutive years, Owens Corning is committed to driving sustainability by delivering solutions, transforming markets and enhancing lives. Founded in 1938, Owens Corning is a market-leading innovator of glass-fiber technology with sales of $5.0 billion in 2010 and approximately 15,000 employees in 28 countries on five continents. Learn more at: http://www.owenscorning.com.
About KB Home
KB Home is one of the largest and most recognized homebuilding companies in the United States. Since its founding in 1957, the company has built more than half a million quality homes. KB Home's signature Built to OrderTM approach lets each buyer customize their new home from lot location to floor plan and design features. In addition to meeting strict ENERGY STAR® guidelines, all KB Homes are highly energy efficient to help lower monthly utility costs for homeowners, which the company demonstrates with its proprietary KB Home Energy Performance GuideTM (EPG). A leader in utilizing state-of- the-art sustainable building practices, KB Home was named the #1 Green Homebuilder in a 2010 study by Calvert Investments and the #1 Homebuilder on FORTUNE magazine's 2011 World's Most Admired Companies list. Los Angeles-based KB Home was the first homebuilder listed on the New York Stock Exchange, and trades under the ticker symbol "KBH." For more information about KB Home's new home communities, call 888-KB-HOMES or visit http://www.kbhome.com.
1Estimate based on U.S. Environmental Protection Agency's energy modeling (using REM/Rate version 11.0) of cost-effective improvements made to 'typical' existing U.S. homes with a weighted composite of characteristics.
###