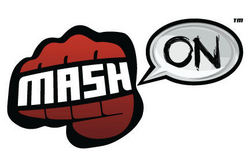 MashON 2008 San Diego Comic-Con Sweepstakes
San Diego, CA (PRWEB) July 1, 2008
2008 San Diego Comic-Con Booth #5367 - MashON [MashON.com] announces the launch of the "MashON 2008 San Diego Comic-Con Sweepstakes where you could win the $5,000.00 Cash Grand Prize. The Sweepstakes starts on July 1, 2008 at 3:00pm and ends on July 27, 2008 at 12:00pm. To enter the Sweepstakes you must register for a free MashON account with a valid email address. You can also register in person by visiting the MashON Booth #5367 at San Diego Comic-Con. If you are already a MashON.com account holder, please log onto MashON to enter. The complete rules and regulations are available at http:http://www.MashON.com.
Sweepstakes Details
Overall Grand Prize Winner Will Receive:
Total Grand Prize Cash Value: $5,000.00
Sweepstakes begins Tuesday, July 1, 2008, at 3:00pm (PST) and ends at 12:00pm (PST) on Sunday, July 27, 2008. Winners will be announced no later than Sunday, July 27, 2008.
IMPORTANT: Winners of this Sweepstakes will be identified and contacted only via their MashON.com account information, it is ESSENTIAL that you make sure that the e-mail we have on file when you register for this Sweepstakes is current and operating. You must be 13 years of age or older to participate and a legal resident of the United States (excluding the State of Rhode Island, and excluding Guam, Puerto Rico, U.S. territories, military installations and commonwealths) as of July 27, 2008 to participate in this Sweepstakes. By entering this Sweepstakes, you agree to all of the terms and conditions in the "MashON 2008 San Diego Comic-Con Sweepstakes" Official Rules and Conditions. Please read them completely and thoroughly.
About MashON
MashON is a interactive suite of online tools which allows user to create engaging digital stories, by combining their own photos, sounds, video, and artwork. The result is an authentic user-generated rich media creation that can be instantly shared with friends and syndicated across the web and on their social networks.
Please visit: http://www.MashON.com.
Media Contact Information:
MashON
Mark Politi
Vice President - Media Relations
949-421-0488
Mark @ MashON.com
# # #