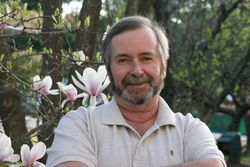 I am excited to build the curriculum side of Mason Crest's business
Philadelphia, Pa. (Vocus) April 30, 2010
Mason Crest Publishers, an educational book publisher providing the most unique upper elementary and young adult quality books available within the school and library marketplace, has hired Dan Coakley as National Sales Manager. Coakley brings with him more than 28 years of experience in the curriculum marketplace, something that will enable Mason Crest to expand the company's efforts in this specialized field. The company has historically been revered for publishing books which are placed directly in school and public libraries across the country, but Mason Crest has expanded to curriculum-based books in recent years. Coakley will be an immense asset to the team bringing his vast experience in the curriculum marketplace.
Prior to joining Mason Crest, Coakley was National Sales Manager at Rosen Classroom where he's credited with growing their business by 12% during his time with the company. In his new position, he will oversee approximately 85 sales representatives within the sales and marketing division of Mason Crest, handling library, distributor, curriculum, and special group sales.
"I am excited to build the curriculum side of Mason Crest's business," said Coakley. "The company is well-known for its willingness to take on controversial, cutting-edge topics and place these books in school and public libraries. But we believe it's increasingly important to include these issues in the classroom as well and I look forward to the opportunity to bring many of these topics into the curriculum marketplace."
Throughout the years, Coakley has worked for some of the most successful educational book publishers in the country. As Director of Sales for Sundance - Newbridge Publishers, he stopped a three-year sales decline and managed the acquisition of more than 40 independent representatives nationwide. During his tenure at Rigby he was responsible for more than $15 million in sales.
"We couldn't be more pleased to welcome Dan to our team," said Louis Cohen, Principal of Mason Crest. "We now have both the tools and the team to become a major player in the curriculum marketplace and look forward to bringing more cutting edge topics into school curricula across the world."
Mason Crest evolved in 2002 from some of the key people responsible for making Chelsea House Publishers one of the leading young adult and reference school and library publishers. With each series Mason Crest obtains the most proficient & knowledgeable editors, advisors, senior consultants, major institutions, authors, agencies, and specialized "think tanks" to ensure the books meet the highest standards of excellence. Mason Crest is currently offering over 1,500 titles that reflect the company's dedication to quality. A complete list can be found online at http://www.masoncrest.com. For more information call 866-MCP-BOOK.
###