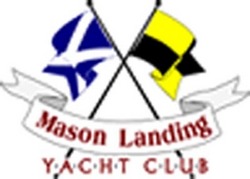 To keep Mason Landing an exclusive, tight knit community
Wilmington, NC (PRWEB) June 10, 2008
Representatives of Mason Landing Yacht Club and home sales are pleased to announce they are taking inquires about waterfront lots, and homes for sale, with boat slips in Wilmington, NC, that are expected to sell quickly. Home sites start in the mid-$500,000's and have one boat slip that ranges from 25'-40' as well as access to the private waterfront clubhouse and pool. Homeowners can have their house built to their liking with a choice of a spec house or custom builder. Second boat slips are available in limited numbers to residents of Mason Landing Yacht Club.
Mason Landing Yacht Club, a first-class waterfront community in Wilmington, NC, is the ideal setting for boating enthusiasts who can't bear to boat only three or four months a year. With all that Mason Landing Yacht Club has to offer, the view of the alluring Figure Eight Island is just the beginning of all that Mason Landing has to offer.
"Boating is what Mason Landing Yacht Club is all about" says Lee Crouch, Real Estate Agent for the project. Residents enjoy the luxury of walking home from the boat after a long day on the water with out having the deal with boat ramps, trailers and crowds. And marina access at all tides plus power, water and lights on the docks make boating convenient any time during the day or night.
Prime location near the intracoastal waterway positions Mason Landing just minutes away from lunch at a waterfront restaurant in Wrightsville Beach or a Saturday afternoon relaxing in Mason Inlet or Rich Inlet.
"To keep Mason Landing an exclusive, tight knit community" says Crouch, "only 34 home sites and 56 boat slips are planned for the yacht club." To secure the perfect home site, please visit the Mason Landing web site at http://www.masonlanding.com for more information or to schedule a visit. Every person who registers with Mason Landing will be entered into a drawing with a chance to win $1000.
The location and weather of Wilmington, NC make it the ultimate destination for any boat enthusiast to great place to retire, build a second home or live all year round. The city's temperatures are conductive to boating year round. Boat owners have the best of both worlds with four seasons, but the mild winters make winterizing a boat a thing of the past.
About Mason Landing Yacht Club
Mason Landing Yacht Club is an exclusive boating community located in Wilmington, North Carolina that is being shaped and developed right on the intracoastal waterway. The 25'-40' boat slips are just a minute's walk from houses that are built with traditional North Carolina coastal houses in mind. Mason Landing is located across from Figure Eight Island and is a short distance from shops and restaurants, but based on its peaceful location, it's easy to forget about Mason Landing's close proximity to the city.