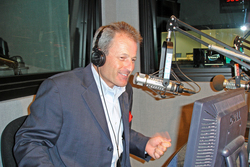 There is a great opportunity in a few choice markets for real estate investors right now.
Salt Lake City, UTAH (PRWEB) February 3, 2010
Mason Hill's (http://www.masonhill.com) National Sales Manager, Bruce Bowen, will appear as a guest on the nationally-syndicated radio talk show, The Real Estate Life (http://www.yourrealestatelife.com), the week of February 8th.
Bowen will discuss real estate investments that produce positive cash flow, have little market risk and preserve capital with host Michael Harris. "There is a great opportunity in a few choice markets for real estate investors right now," said Bowen. "We have clients that are experiencing monthly cash flow of $700 to $1000 per property - and that is after deducting all of the expenses. This really is an exciting time to invest in real estate if you know where to look."
One of the "wheres" is Lee County, Florida, Bowen said. Mason Hill provides buyers with properties in this selected area because its market analysts have deemed it ideal for positive cash-flow-producing real estate. Some reasons include current appreciation, a strong rental market and highly under-valued properties. But the Mason Hill investment model goes further, Bowen said. "We have relationships with banks so that we can purchase under valued properties in bulk and a property reconditioning crew that refurbishes everything from carpet, paint and windows to electrical wiring, plumbing and landscaping. We sell the properties typically with tenants already in place and our on-site property management collects rents, performs routine maintenance and screens and finds tenants when needed. Our buyers experience lucrative monthly cash flow without all of the hassles typically associated with rental real estate," he said.
Bowen will answer questions and discuss the model in-depth next week on The Real Estate Life, which will air in fifteen different regions from February 8 to February 13. Please see the show's lineup below. For more information about this show and other Mason Hill educational events visit http://www.masonhill.com/events.html.
The Real Estate Life – Guest: Mason Hill National Sales Manager, Bruce Bowen
WBXR Huntsville, AL 1:30pm Monday – AM 1140
WLMR Chattanooga, TN 8:15pm Monday – AM 1450
WFAM Augusta, GA 8:30pm Monday – AM 1050
WYYC York, PA 2pm Tuesday – AM 1250
WELP Greenville, SC 7:00pm Thursday – AM 1360
WCPC Tupelo, MS 12pm Friday – AM 940
KLNG Omaha, NE 2pm Friday – AM 1560
WIJD Mobile, AL 8am Saturday – AM 1270
KXKS Albuquerque, NM 12pm Saturday – AM 1190
WITK Wilkes Barre / Scranton, PA 1pm Saturday – AM 1550
WWNL Pittsburgh, PA 3pm Saturday – AM 1080
KIOU Shreveport, LA 6pm Saturday – AM 1480
WSKY Asheville, NC 7:30pm Saturday – AM 1230
WNVY Pensacola, FL 8pm Saturday – AM 1070
KCNW Kansas City, KS 9:30pm Saturday – AM 1380
About Mason Hill:
Mason Hill (http://www.masonhill.com) provides a way to take advantage of the current unprecedented opportunities in acquiring income-producing real estate. Mason Hill takes the effort out of finding undervalued properties, managing the properties, and determining the ideal markets in which to own property.
All information presented in this press release is accurate to the best of our knowledge. Mason Hill is not liable for any misrepresentation on this press release, on its website or in additional information given verbally or in writing relating to Mason Hill. It is the buyer's responsibility to verify all information given.
Real estate buyers should understand that if held for investment purposes, there is a risk that returns from other investment vehicles - such as a stock, bonds or other property - could be higher. Accordingly, there is no guarantee that a property purchase represents the best possible investment relative to other possible uses of a buyer's money. Buyers should consult their own investment and tax advisors about the suitability of a real estate investment for their particular needs and situations. Percentage returns are examples and are based on a combination of purchase price discounts, rental amounts, appreciation rates and other factors. This is a purchase of real estate; it is not a security.
# # #