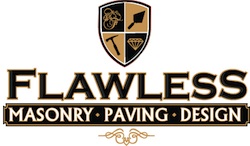 Masonry Company on Long Island, Flawless Masonry recently updates their website with new services.
Long Island, NY (PRWEB) December 18, 2012
A resident or a soon-to-be-owner is constantly on the lookout to better the appearance of the home for personal and financial reasons. Masonry plays a vital role in manifesting different designs with bricks incorporating state-of-the-art design techniques and landscaping for a better exterior.
Flawless Masonry's services such as masonry work including paving and designing structures of distinction. Appealing outer walls, veneers, pathways, patios and other masonry-involved attractions are a small glimpse of what the company can do.
Flawless Masonry helps in renovating or building and constructing a strong structure that will withstand the trials of time. Flawless Masonry provides the much-required updated materials along with skilled labor and professionals specialized in this field. A wide range of building material provisions and services are the certified output of the Flawless Masonry name that lives true to its expectations.
Recently Flawless Masonry updates their website with their latest services. Here is a breakdown of these services:
Patios – Analyzed implementation of the paving stones or travertine that comes in many colors and styles.
Poolside Landscaping – Customized pool-related solutions like fabricated copings, and other materials of choice like bluestone, granite or flagstone, to name a few.
Driveways and Walkways – Implemented different varieties of concrete depending on client's requirements.
In Porches, Steps, and Stoops – Offered services of design and construction of related stone or other proffered materials.
Brick and Stone Veneers – Raise resale value and improvised protective veneers through masonry building
Retaining Walls – Build a privacy wall that will also provide structure and style.
Outdoor Kitchen and Fireplace – Constructed structures for outer barbeque, furnace or a modern kitchen with latest granite bars, travertine and more.
A senior spokesperson from Flawless Masonry said, "The firm integrates the most popular and on-demand durable paving stones catering in accordance with client requests and wishes. The services entail modern technological usage with graphic detailing of the project requirement based on a customer call. You can rely on us as we offer licensed and insured services at Long Island area."
Contact Information
Flawless Masonry Inc.
PO Box 1284
Smithtown, N.Y. 11787 
(631)366-3512
http://www.flawlessmasonry.com